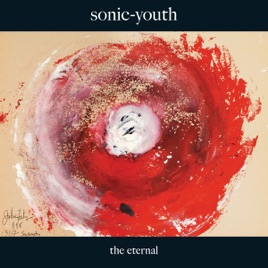 EDITORS' NOTES
These alt-rock heroes — featuring husband-and-wife Thurston Moore (guitar, vocals) and Kim Gordon (bass, vocals) — have been setting trends, sidestepping expectations, and sticking to their creative guns since the early '80s. On 2009's The Eternal an energized "Sacred Trickster" dives right in and the garage-rock rocket leaves blasted guitars in its wake as the group leaps into tongue-in-cheek "Anti-Orgasm." Just a couple minutes deep and it's clear: Sonic Youth still has it; that beautiful, noisy, creative energy. "Calming the Snake" draws you in with a bass groove and then droning guitar and primal vocals send it into a muddy, melodic tailspin. Moore's cool-and-commanding delivery on "Poison Arrow" registers somewhere between Bob Dylan and Frank Black, while Gordon owns the mic on the instantly addictive "Malibu Gas Station." Since its inception, Sonic Youth has been known to crank out long songs with extended solos and wayward musings, but most of The Eternal's tight jams clock in at less than four minutes — with the notable exception being hazy, 10-minute closer "Massage the History."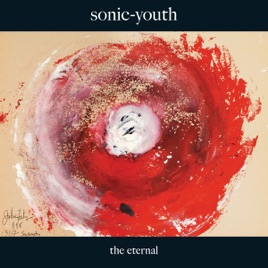 EDITORS' NOTES
These alt-rock heroes — featuring husband-and-wife Thurston Moore (guitar, vocals) and Kim Gordon (bass, vocals) — have been setting trends, sidestepping expectations, and sticking to their creative guns since the early '80s. On 2009's The Eternal an energized "Sacred Trickster" dives right in and the garage-rock rocket leaves blasted guitars in its wake as the group leaps into tongue-in-cheek "Anti-Orgasm." Just a couple minutes deep and it's clear: Sonic Youth still has it; that beautiful, noisy, creative energy. "Calming the Snake" draws you in with a bass groove and then droning guitar and primal vocals send it into a muddy, melodic tailspin. Moore's cool-and-commanding delivery on "Poison Arrow" registers somewhere between Bob Dylan and Frank Black, while Gordon owns the mic on the instantly addictive "Malibu Gas Station." Since its inception, Sonic Youth has been known to crank out long songs with extended solos and wayward musings, but most of The Eternal's tight jams clock in at less than four minutes — with the notable exception being hazy, 10-minute closer "Massage the History."
| | TITLE | | TIME |
| --- | --- | --- | --- |
| | | | |
| | | | |
| | Leaky Lifeboat (For Gregory Corso) | | |
| | | | |
| | | | |
| | | | |
| | | | |
| | | | |
| | Thunderclap for Bobby Pyn | | |
| | | | |
| | | | |
| | | | |
13 Songs, 56 Minutes
Released:

Jun 3, 2009

℗ 2009 Matador
Ratings and Reviews
where did the bonus track go?
This was supposed to have the exclusive bonus track (as the title suggests). It was there listed on the pre-order but now not included. ITunes, could you please include it?
Sonic Youth IS Eternal!
I have over 500 songs by Sonic Youth; every CD, every EP, every single, every bootleg, deluxe versions of albums, tons of live songs, etc. Their music is so genuine, unique, and pure. This CD is no exception to the outstand track record Sonic Youth has. I'm very pleased with this CD which is reminiscent of the older "classic" Sonic Youth. Some of my favorites from the CD: "Sacred Trickster", "Anti-Orgasm", "What We Know", "No Way", "Walkin Blue" and my personal favorite of the album "Malibu Gas Station." An excellent CD in general, if you are a fan of rock music PLEASE get this album!
SONICTASTE
I COULD NOT BE HAPPIER than to be searching I-tunes for new music and stumble across the new SY album released today! This one seems to give off the same kind of vibe as Sonic Nurse and Rather Ripped (also 2 great albums). If your looking for that 80's Sonic sound don't buy this one. Punk rock has matured into the droning harmony and dischord majically merged into beautiful music. All while still hanging on to that rebellious feeling characterized by Experimantal Jet Set & Sister. Classic lazily sung melodies by Kim & Thurston get me every time!