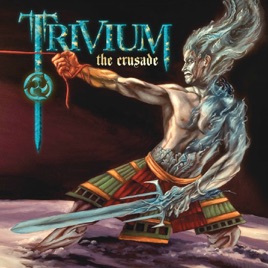 | | TITLE | | TIME |
| --- | --- | --- | --- |
| | | | |
| | | | |
| | Entrance of the Conflagration | | |
| | | | |
| | | | |
| | | | |
| | | | |
| | | | |
| | This World Can't Tear Us Apart | | |
| | | | |
| | Contempt Breeds Contamination | | |
| | | | |
| | | | |
13 Songs, 57 Minutes
Released:

Oct 4, 2006

℗ 2006 The All Blacks B.V.
Ratings and Reviews
One of the best thrash albums to come out in a long time
It is amazing to think that these guys are so young and their songwriting is so mature. Every song on this album is very well written and I am personally very pleased that Heafy decided to ditch the harsh vocals (for the most part). EVERY metal band today is doing that, it's old and boring. I like that they throw it in here and there however. The guitars are tighter than they have ever been and the riffs growl! Paolo in fact actually has some outstanding bass solos and Travis has proved that he isn't the typical thrash drummer (one TWO three FOUR one TWO three FOUR). This is an extremely well written album and I'm looking forward to their next release. MAY THRASH METAL LIVE ON FOREVER!
A Change For the Good
For any body who doesn't know, Trivium has always considered themselves as a trash metal band. Progressing through their albums, they are trying to make a statement that metal can change and go back to its roots. If they just kept there original sound and didn't evolve, they would be just like every other mediocre metal band out there. Everybody sounds the same and not many bands try to innovate and change the face of modern metal like Trivium has. This is the best album Trivium has put out, and they will continue to get better.
WOW!
This album is amazing. The best guitar playing for any band. Unlike their last 2 albums, this album is not using the "Corpsegrinder" voice(for u who dont know death metal, "corpsegrinder" voice is where they scream so u cant understand it, like cannibal corpse, or i killed the prom queen. Instead, they do the regular voice with a little bit of screaming in the chorus of a few songs. The best songs on this album are called "entrance of the conflagration", and "Anthem (We are the fire). This is a must buy album!