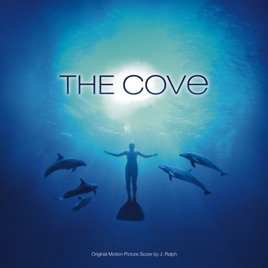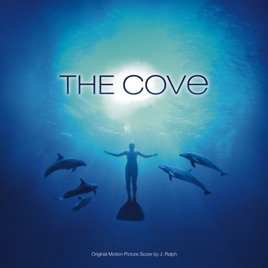 The Cove (Original Motion Picture Score)
J. Ralph
| | TITLE | | TIME |
| --- | --- | --- | --- |
| | | | |
| | We Tried to Do the Story Legally | | |
| | The Little Town With a Really Big Secret | | |
| | | | |
| | Anywhere In the World My Phone Will Ring | | |
| | | | |
| | | | |
| | | | |
| | | | |
| | The Nail That Sticks Up Must Be Pounded Down | | |
| | | | |
| | | | |
| | | | |
| | | | |
| | | | |
| | A Sunday Spent Watching Rocks | | |
| | | | |
| | Encounter With the Fishermen | | |
| | A Portable DNA Lab / Chiso Minimata | | |
| | | | |
| | | | |
| | | | |
| | The Least Perspicacious Onlookers | | |
| | | | |
| | | | |
| | Dolphins & People (Reprise) | | |
| | | | |
27 Songs, 1 Hour
Released:

Aug 11, 2009

℗ 2009 Rumor Mill Records
Ratings and Reviews
Lovely Sountract
The soundtrack is a excellent all by itself but even better when viewed with this documentary. J. Ralph does a good job at matching these songs to the different scenes that pan out throughout this heartfelt documentary. Now that I have that out of the way...Please don't say "Poor Dolphins" or "Innocent Animals" when you choose to eat animal flesh or animal byproducts. Save the sorrow for the animals that go through the kind of torture shown throughout the documentary day in and day out just so you can eat selfishly. Don't just love, care and feel sorry for one animal, do the same for all. But if you loved this movie, I must recommend the documentary; Earthlings, which is narrated by Joaquin Phoenix (he's a vegetarian). And one last thing, I wish they had included the song in the theatrical trailer from Sigur Ros, the Icelandic musical group (the lead singer Jonsi is vegan).
The Cove
I'll keep it sweet and simple.
Grade A.
Amazing.
Stunning.
Wondrous.
See this movie & get this music !
This movie is beyond incredible: it's powerful, gripping, and very stunning. This soundtrack is awesome, too! Music is gorgus, espically "Dolphins & People (Reprise)" - that's my fav.... it's very moving. B U Y I T