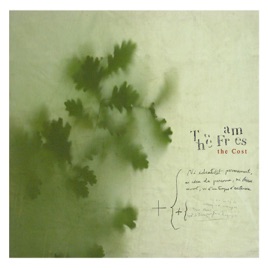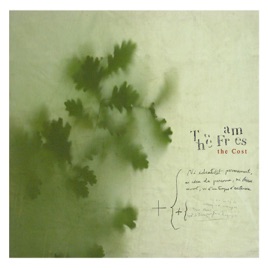 | | TITLE | | TIME |
| --- | --- | --- | --- |
| | | | |
| | | | |
| | | | |
| | | | |
| | | | |
| | | | |
| | | | |
| | | | |
| | The Side You Never Get to See | | |
| | | | |
10 Songs, 43 Minutes
Released:

Feb 20, 2007

℗ 2007 Plateau Records, under exclusive license to Anti, Inc.
Ratings and Reviews
Fantastic album that never seems to get old
Every song is amazing, and can be listened to alone or altogether...just amazing. Here's my track by track:

1.Song For Someone (7/10): A decent opener, filled with moody guitar riffs swirling above Hansard's bittersweet lyrics.
2. Falling Slowly (8/10): Not nearly as good as the version from "once", but an overall nice sound with the whole band.
3. People Get Ready (9/10): One of the better songs, simple building instrumentals with inspiring lyrics that call to the people.
4. Rise (8.5/10): Another amazing, down-to-earth tune, such a unique sound to it.
5. Mind's Made Up (9/10): Different than the "once" version, not necessarily better or worse. Definitely more exciting at the end with screaming guitar to duel with Hansard's screaming vocals.
6. Sad Songs (7/10): A short, simple, catchy song. Not a shiner on the album, but definitely a good song.
7. The Cost (9.5/10): A rough, distorted, and moody number reminiscent of OK Computer-era Radiohead. One of the best on the album, extremely dark and gripping.
8. True (10/10): In my opinion, one of the best Frames songs ever. A quiet dark verse leads into an extremely melodic chorus, and the ending exhibits Hansard's pained cries (see Mind's Made Up) to an extent that seems impossible to come from a human voice. If you listen to the lyrics and really hear this song, it will leave you breathless...every single time.
9. Side You Never Get To See (7.5/10): Similar to "Sad Songs", catchy and with a lighter feel.
10. Bad Bone (9/10): A terrific finish. The first few minutes are just Hansard and his acoustic guitar, singing about a bad bone of jealousy that has cost him love and happiness. Flourishes into a melodic ending that closes the album out as only The Frames can.

BEST SONG: True
WORST SONG: Song For Someone

DOWNLOAD NOW: Mind's Made Up
Great Irish Export
I bought this album cause I heard about the Frames at a Keane concert a few years ago, and I loved Hansard's unique voice. Once didn't hurt either.
Amazing Album
Great great music from a great irish group. great introductory album to this band.