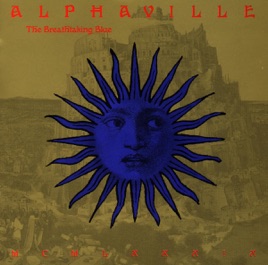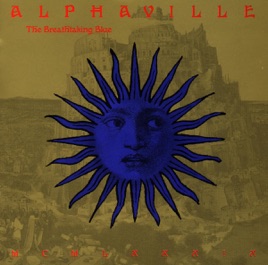 10 Songs, 41 Minutes
Released:

Apr 4, 1989

℗ 1989 WEA RECORDS / WARNER MUSIC GERMANY
Ratings and Reviews
The Breathtaking Music of AV
Easily one of AV's best works, I fell in love with this album when a Tower Records manager played for me the first song "Summer Rain." I was already a fan of the group, but this record made it eternal. I love the jazzy timber of the songs and think this was a visionary choice given the comeback of pop jazz a few years later. Along with Tears for Fears majeestic "Seeds of Love" these two records were the soundtrack to my summer of 1989-90.

As noted, "Summer Rain" is a highlight, one of the band's most beautiful songs with Marian Gold's enigmatic lyrics perfectly conjuring a sultry dreamscape. The wailing guitar of the night journey of "Romeos" leads to another beloved AV song, especially the winding chorus at the end. "Ariana" is a wonderful goofy pop treat, the perfect side one closer.

"Heaven or Hell" is another jazz infuenced number, a wistful descent into just that. "For a Million" is not one of my favorites, but it does have a sweeping quality. "Middle of the Riddle" is one of AV's strangest songs that works, especially it's ever-changing rhythm and melody along with the Reagan era inspired lyrics (I think)...

"Patricia's Park" is a nifty instrumental evoking a green world and leads perfectly into the album's masterpiece, "Anyway" -- a song I wish Sinatra could have covered. With it's melancholy lyrics and soft dance band sound and featuring one of Marian's premier vocals, "Anyway" closes one of AV's very best records with the perfect song and fade.

AV remains one of the greatest synth bands in the world and this underrated record is proof.
Way ahead of its time.
"The Breathtaking Blue" is Alphaville's most underrated album. It is an enigmatic masterpiece because of its use of what some may call "experimental" music making. At times the music carries a swing-feel, or at others an esoteric quality that is unified by the poetic lyrics that bind all the tracks together. That is always the case with Alphaville, and this album delivers.
A soulful Alphaville
Breathtaking Blue is definitely a departure from previous albums and missing the upbeat agressive lyrics, i.e. missing Timothy Leary's influence. No smiiles here (Space Migration, Increase Intelligence, Life Extension). That being said, this softer, jazzy blues album matches the mood of the lyrics. From Anyway - Welcome or should I say good bye? It's a question how close we are apart are you goin' back home after this show or leaving for the wild and when you're passing the wardrobe what will you take? Your worn out hat of hopes or someone else's attractive furs to make it through The playgrounds of your life? - These are soulful lyrics that only jazz undertones can fully emote, lifting them off the paper and into your mind. This is an album you can enjoy with a good pinot noir.