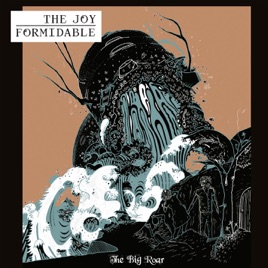 EDITORS' NOTES
The Joy Formidable's mini-LP of 2010 (A Balloon Called Moaning) hinted at the Welsh group's capacity for live shows that could singe the hair off your arms. It was alluring enough for major labels to come calling, and after signing with Atlantic, the band pulled four of the strongest tunes from that release and combined them with a handful of shiny new tracks for their official U.S. debut, The Big Roar.  This tiny trio makes music befitting the release's title, with walls of guitars and sweeping crescendos that sound like a band twice as large. Singer/guitarist Ritzy Bryan might be small in stature but her voice delivers beautifully; reverb swathes Bryan's guitar notes, but her brawny, unadorned vocals are well suited to tunes like the billowing "The Everchanging Spectrum of a Lie" and the muscular "Magnifying Glass."  Elsewhere, Bryan's slightly sweeter approach adds the right touch on tracks like the shoegazy "I Don't Want to See You Like This" and the irresistibly frothy "Cradle," one of the highlights from Balloon. (Other tracks from that release include "Austere," "Whirring" and "The Greatest Light is the Greatest Shade.")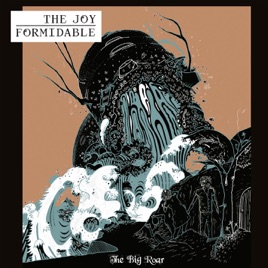 EDITORS' NOTES
The Joy Formidable's mini-LP of 2010 (A Balloon Called Moaning) hinted at the Welsh group's capacity for live shows that could singe the hair off your arms. It was alluring enough for major labels to come calling, and after signing with Atlantic, the band pulled four of the strongest tunes from that release and combined them with a handful of shiny new tracks for their official U.S. debut, The Big Roar.  This tiny trio makes music befitting the release's title, with walls of guitars and sweeping crescendos that sound like a band twice as large. Singer/guitarist Ritzy Bryan might be small in stature but her voice delivers beautifully; reverb swathes Bryan's guitar notes, but her brawny, unadorned vocals are well suited to tunes like the billowing "The Everchanging Spectrum of a Lie" and the muscular "Magnifying Glass."  Elsewhere, Bryan's slightly sweeter approach adds the right touch on tracks like the shoegazy "I Don't Want to See You Like This" and the irresistibly frothy "Cradle," one of the highlights from Balloon. (Other tracks from that release include "Austere," "Whirring" and "The Greatest Light is the Greatest Shade.")
| | TITLE | | TIME |
| --- | --- | --- | --- |
| | The Everchanging Spectrum of a Lie | | |
| | | | |
| | I Don't Want to See You Like This | | |
| | | | |
| | | | |
| | | | |
| | | | |
| | | | |
| | | | |
| | | | |
| | | | |
| | The Greatest Light Is the Greatest Shade | | |
12 Songs, 49 Minutes
Released:

Jan 24, 2011

℗ 2011 Atlantic Recording Corporation for the United States and WEA International Inc. for the world outside of the United States.
Ratings and Reviews
Awesome!
Love, Love, Love!!!
The Biggest Roar
Three people are making this music. I love it. I'm doing that thing were I just keep listening to the album over and over again. This Welsh band got me hooked when I heard them on The Christopher Laird or was it the Library of Sound on RadioNoWhere Podcast. Some of these tunes were already on their previous album but they reworked them and the sound quality is tops! The best part about this band is seeing them live... and if you live in the USA, that doesn't happen too often.
Courtney Contol Yourself
this release verifies the axiom: the best new music, is the best of what came before. Ritzy & Rhydian take the
majesty of the Pale Saints, Courtneys' aggression, noise merchants Sonic Youth and "Vulcan Mind-Meld" the
whole mess into one chaotic beauty. "Whirring" alone lets you know the ante has been upped.
Hopefully, Atlantic won't blow this----a beautiful young woman,the perfect "pop" voice, and guitars that defy
new levels of orgasmic bliss. Can you tell I'm in love?