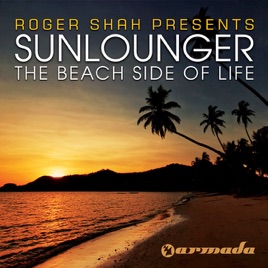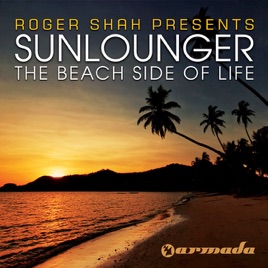 The Beach Side of Life (Roger Shah Presents Sunlounger)
Sunlounger
TITLE
TIME

The Beach Side of Life (Downtempo Version)

Roger Shah & Sunlounger

Found (Downtempo Version) [feat. Zara Taylor]

Sunlounger

Coastline (Downtempo Version)

Roger Shah & Sunlounger

Breaking Waves (Downtempo Version) [feat. Inger Hansen]

Roger Shah & Sunlounger

Kuta Beach (Downtempo Version)

Roger Shah & Sunlounger

Beautiful Night (Downtempo Version) [feat. Antonia Lucas]

Roger Shah & Sunlounger

Summer Escape (Downtempo Version)

Roger Shah & Sunlounger

Trademark White (Downtempo Version)

Roger Shah & Sunlounger

Life (Downtempo Version) [feat. Lorilee]

Roger Shah & Sunlounger

Acapulco Waves (Downtempo Version)

Roger Shah & Sunlounger

Feels Like Heaven (Downtempo Version) [feat. Zara Taylor]

Roger Shah & Sunlounger

Son of a Beach (Downtempo Version)

Roger Shah & Sunlounger

The Beach Side of Life (Uptempo Version)

Roger Shah & Sunlounger

Found (Uptempo Version) [feat. Zara Taylor]

Sunlounger

Coastline (Uptempo Version)

Roger Shah & Sunlounger

Breaking Waves (Uptempo Version) [feat. Inger Hansen]

Roger Shah & Sunlounger

Kuta Beach (Uptempo Version)

Roger Shah & Sunlounger

Beautiful Night (Uptempo Version) [feat. Antonia Lucas]

Roger Shah & Sunlounger

Summer Escape (Uptempo Version)

Roger Shah & Sunlounger

Trademark White (Uptempo Version)

Roger Shah & Sunlounger

Life (Uptempo Version) [feat. Lorilee]

Roger Shah & Sunlounger

Acapulco Waves (Uptempo Version)

Roger Shah & Sunlounger

Feels Like Heaven (Uptempo Version) [feat. Zara Taylor]

Roger Shah & Sunlounger

Son of a Beach (Uptempo Version)

Roger Shah & Sunlounger
24 Songs, 2 Hours 31 Minutes
Released:

Nov 5, 2010

℗ 2010 Armada Music B.V.
Ratings and Reviews
Phenomenal -- Just Phenomenal
Wow. I have been waiting for The Beach Side of Life (TBSOL) for some time, and it has certainly been worth the wait. For anyone that liked DJ Shah's "Songbook" album of 2008, this album is on par with it in overall quality and a worthy follow up. Vocals are definitely a strong suit of this album; never fear, there are numerous instrumental songs as well -- Summer Escape is my favorite.

TBSOL is wonderfully mixed and has a very coherent flow. I imagine a couple of these songs will make it into clubs and such, but it is not a head-banging hardcore trance album. It has a calm pace and is quite soothing to listen to. The mixing is wonderful.

The first CD is "Downtempo", which has slower beats. The "Uptempo" CD 2 has a faster pace, kind of an extra sound layer added on. I find myself listening to the downtempo more, it's more relaxing.

5/5 stars, well worth the money. I just dragged the whole thing into my favorites list (usually I consider an album "good" if 3/10 songs make it to that list). Check out the samples on You tube. You'll probably end up buying it after that.
Top Notch
I am coming late to the party. Just found out about this series. Have bought several, and this one is freaking fantastic! I was soaking rays on the west coast of florida, beaching it, and listened to this all day. Surreal experience.
Beautiful Album
Beautiful melodic balearic trance! Roger Shah does not disappoint.