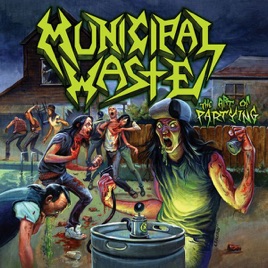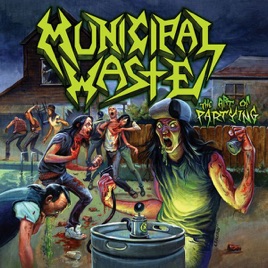 | | TITLE | | TIME |
| --- | --- | --- | --- |
| | | | |
| | | | |
| | | | |
| | | | |
| | A.D.D. (Attention Deficit Destroyer) | | |
| | | | |
| | | | |
| | | | |
| | | | |
| | | | |
| | | | |
| | | | |
| | | | |
| | | | |
| | | | |
15 Songs, 31 Minutes
Released:

Jun 11, 2007

℗ 2007 Earache Records Ltd
Ratings and Reviews
Amazing
Thank the lord of whatever you want that the waste have come back to save us from the same ol mundane. Dont get me wrong, i listen to hardcore,metalcore, death, grind, prog, technical, punk, and rap.
And theres tons of bands/artists doing each one of those previously listed genres, some good, some not so good. But man, when it comes to Thrash, i cant think of anyone around today doin it better then Municipal Waste.
THRASH TIL DEATH
Municipal Waste is back and still kickin out the THRASH!!! Aptly titled "The Art of Partying," this whole album put me into a party state of mind! They're not exploring and molding their sound like many bands these days; they just keep coming back with more of their good ol' brand of THRASH!!!

MUNICIPAL WASTE IS GONNA F#%K YOU UP!!
bang your head 'til you're dead
This one is almost worth having for its cover art alone. Metal has become so obsessed with being dark, tough, and evil that many metalheads have either forgotten or are too young to remember how fun good thrash can be. Municipal Waste's The Art Of Partying brings back fond memories of skateboarding to Anthrax, all night drinking binges, and that first stage dive.