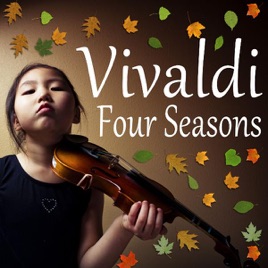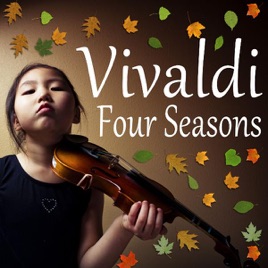 TITLE
TIME

The 4 Seasons (Spring) I. Allegro

Capella Istropolitana, Stephen Gunzenhauser & Takako Nishizaki

The 4 Seasons (Spring) Ii. Largo E Pianissimo Sempre

Capella Istropolitana, Stephen Gunzenhauser & Takako Nishizaki

The 4 Seasons (Spring) Iii. Danza Pastorale Allegro

Capella Istropolitana, Stephen Gunzenhauser & Takako Nishizaki

The 4 Seasons (Summer) I. Allegro Non Molto

Capella Istropolitana, Stephen Gunzenhauser & Takako Nishizaki

The 4 Seasons (Summer) Ii. Adagio - Presto

Capella Istropolitana, Stephen Gunzenhauser & Takako Nishizaki

The 4 Seasons (Summer) Iii. Presto

Capella Istropolitana, Stephen Gunzenhauser & Takako Nishizaki

The 4 Seasons (Autumn) I. Allegro

Capella Istropolitana, Stephen Gunzenhauser & Takako Nishizaki

The 4 Seasons (Autumn) Ii. Adagio Molto

Capella Istropolitana, Stephen Gunzenhauser & Takako Nishizaki

The 4 Seasons (Autumn) Iii. Allegro

Capella Istropolitana, Stephen Gunzenhauser & Takako Nishizaki

The 4 Seasons (Winter) I. Allegro Non Molto

Capella Istropolitana, Stephen Gunzenhauser & Takako Nishizaki

The 4 Seasons (Winter) Ii. Largo

Capella Istropolitana, Stephen Gunzenhauser & Takako Nishizaki

The 4 Seasons (Winter) Iii. Allegro

Capella Istropolitana, Stephen Gunzenhauser & Takako Nishizaki

Concerto for Strings In G Major, Rv 151, Concerto Alla Rustica I. Presto

Capella Istropolitana, Stephen Gunzenhauser & Takako Nishizaki

Concerto for Strings In G Major, Rv 151, Concerto Alla Rustica Ii. Adagio

Capella Istropolitana, Stephen Gunzenhauser & Takako Nishizaki

Concerto for Strings In G Major, Rv 151, Concerto Alla Rustica Iii. Allegro

Capella Istropolitana, Stephen Gunzenhauser & Takako Nishizaki
15 Songs, 46 Minutes
Released:

Sep 15, 2010

℗ 2010 AP Music
Ratings and Reviews
lovely but...
Beautiful classic study of the Four Seasons......but if you want the feeling in every single note.......get Nigel Kennedy's version....the original .......NOT his second remake....simply out of this world.
Remarkable
The most amazing thing iv ever heard
Stunning
I love the concise and pure sound of this rendition. The music is clean and crisp and soothing to the ear. It does not strain and has a seamless flow making it sound extra ordinarily pleasant. There are many renditions of the four seasons but I guess it depends on one's preference, I like the fluidity of Takako's piece, Kennedy though lovely, sounds somehow strained in some areas, again JMHO. Enjoy!