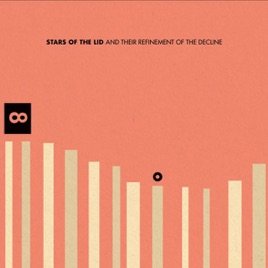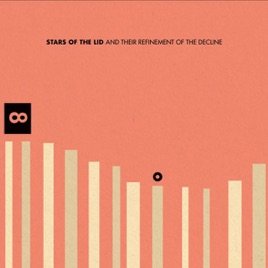 | | TITLE | | TIME |
| --- | --- | --- | --- |
| | | | |
| | Articulate Silences, Pt. 1 | | |
| | Articulate Silences, Pt. 2 | | |
| | The Evil That Never Arrived | | |
| | Apreludes (In C Sharp Major) | | |
| | Don't Bother They're Here | | |
| | Dopamine Clouds Over Craven Cottage | | |
| | Even If You're Never Awake | | |
| | | | |
| | A Meaningful Moment Through a Meaning(less) Process | | |
| | Another Ballad for Heavy Lids | | |
| | The Daughters of Quiet Minds | | |
| | | | |
| | That Finger On Your Temple Is the Barrel of My Raygun | | |
| | | | |
| | | | |
| | | | |
| | December Hunting for Vegetarian Fuckface | | |
18 Songs, 2 Hours
Released:

Apr 2, 2007

℗ 2007 kranky
Ratings and Reviews
The Emperor Is Fully Dressed
I can certainly understand the irritation of a previous reviewer who had read countless positive reviews of this album and then found that it didn't resonate with her/him personally. That's always a frustrating experience, especially when you've spent more money than you had wanted to. That said, if you were steered to this album without first becoming familiar with/enamored of the genre it's part of, I think it would be difficult to evaluate it. The fact is, ambient music is not meant to hold the listener's attention in the same way as pop music. I'm not sure how much SotL ascribe to Eno's original ideas about the form, but his first works in ambient were supposed to be played over the speakers at a hospital. New Age music innoculated the idea of music that doesn't require full attention, so this record fills a really specific void for me: it's patient without being dull, and it's atmospheric without being unadventurous. Just because music isn't instantly accessible doesn't mean it's snobbish, it just means that the musicians have embraced a way of thinking musically that resonates with fewer people. Snobbery only enters the conversation when those folks act superior about their differences, but this music doesn't appeal to me in that way at all.
Headphone Commute Review
It seems that I've been lately in a "chill out" mode, talking up Somnia, Hidden Shoal, and Darla labels, so it only makes sense that I turn my attention to Kranky once again. Two disks full of ambient bliss come from this Chicago label, giving us yet another quality release from Austin based guitarists Adam Wiltzie and Brian McBride, also known as the Stars Of The Lid. The latest SOTL release, And Their Refinement Of The Decline, is much more than a collection of drone-based ambient textures. It is indisputably modern classical in nature, where acoustic sounds stand out in front of the curtain of beatless soundscapes. The waves of pads and strings gently swell in dynamics towards the perfectly groomed and endless playa del sonido. These cycles of calmness retreat and repeat, as does everything else in the universe. Some critics may snicker at the genre, reminding them of massage parlors and yoga studios. But that may be because their mind is over polluted with thoughts - the daily noise that always promises a better tomorrow. But only if they pause and really listen, they would locate the present moment and the peace that lies within, with Stars Of The Lid providing the ideal accompaniment. In the world of contemporary ambient composition few excel in continuous evolution of sound. Stars Of The Lid is at the frontier, along with Hammock, The World on Higher Downs, Fennesz, Bitcrush and William Basinski. Their latest album reasserts once again, that Wiltzie and McBride are indeed the stars of our own personal cinema, located somewhere between the eye and the eyelid.
So Soothing
I think it is so funny that iTunes is cluelessly rating these songs as explicit.