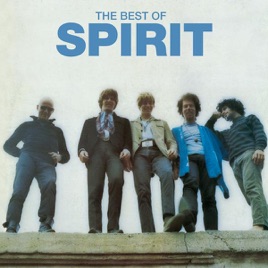 16 Songs, 54 Minutes
Released:

Dec 31, 1972

℗ Originally Released 1968, 1969, 1970 (P) 2003 Sony Music Entertainment Inc.Sony Music Entertainment Inc.
Ratings and Reviews
Ummagumma
Stairway to Heaven does have a very similar progression as Taurus but come on Stairway has 3 completely different sections and is 8 minutes long compared to just 2 and a half minutes. My point is IT IS NOT A RIP OFF. Jimmy Page is a genius and Stairway to Heaven is one of the if not the greatest songs of all-time.

P.S. It's not "whole lotta lovin' " it's "Whole lotta Love"
yeah
well i think spirit is absolutely brilliant...too bad led zepellin had to rip off their song "Taurus" and make it their own well-known Stairway to Heaven...listen to Taurus you will know what i mean
No rip off
Stairway To Heaven does NOT sound like Taurus. Zepplin DID borrow/rip of other artists, this is not one of them. The chord sequence in Taurus has been used numerous times over the years and is nothing orginal.