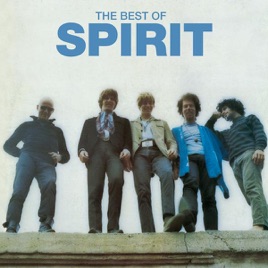 16 Songs, 54 Minutes
Released:

Dec 31, 1972

℗ Originally Released 1968, 1969, 1970 (P) 2003 Sony Music Entertainment Inc.Sony Music Entertainment Inc.
Ratings and Reviews
Ummagumma
Stairway to Heaven does have a very similar progression as Taurus but come on Stairway has 3 completely different sections and is 8 minutes long compared to just 2 and a half minutes. My point is IT IS NOT A RIP OFF. Jimmy Page is a genius and Stairway to Heaven is one of the if not the greatest songs of all-time.

P.S. It's not "whole lotta lovin' " it's "Whole lotta Love"
yeah
well i think spirit is absolutely brilliant...too bad led zepellin had to rip off their song "Taurus" and make it their own well-known Stairway to Heaven...listen to Taurus you will know what i mean
This is a great group from an era gone by
I will show my age, I saw Spirit perform with Steppinwolf in Seattle a thousand years ago. For me, Spirit was the main attraction, excellent musicianship, and fantastic material.
On a side note, this is not the first time Led Zeppelin has had their hand in other peoples cookie jar. They also ripped off "Whole lot of lovin'" It belonged to an older southern blues guy, now passed away. His widow was on the radio describing the legal battles she was in trying to get just renumeration from the publishers.