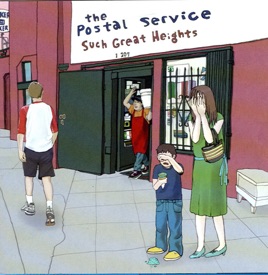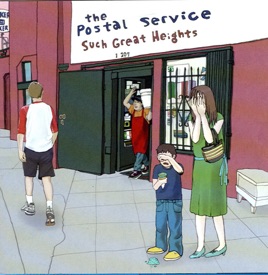 TITLE
TIME

There's Never Enough Time

We Will Become Silhouettes

The Shins
4 Songs, 15 Minutes
Released:

Jan 23, 2003

℗ 2003 Sub Pop
Ratings and Reviews
These Two Songs Will Take You To Such Great Heights...
This is a wonderful record. The lyrics and Ben Gibbard's voice make the song a great hit. I am not usually a fan of the electronic sound, but for this I can make and exception. However, I was not impressed with " There's Never Enough Time". Way too electronic. Sam Beam's rendition of Such Great Heights is SPECTACULAR with his acoustic guitar. The lyrics for this song are on the romantic side, and he tackles that perfectly. He has that smooth voice that just makes the song a must-have. I am usually a great fan of The Shins, but I was not that impressed with this song. Overall, stick with the purpose of this album-Such Great Heights
The Perfect EP
This is an absolutely perfect EP. The two Postal Service songs are excellent. Iron and Wine contributes with a mellow cover of "Such Great Heights" *(as heard on the M and Ms commercial) that is pretty much perfection. The Shins round it out with an upbeat, acoustic-guitar driven cover of "We Will Become Silhouettes". At only $3.96, really, how can you not buy this?
Sam Beam's Amazing Voice
Sub Pop records has consistently been at the forefront of what is new and amazing in the music industry for at least the last 15 years. This album is no exception, and it includes amazing singles from The Postal Service, Iron & Wine, and The Shins. Sam Beam's voice is as delicate as moonlight on still water in the exceptional "Such Great Heights". This is the song from the M&M's commercial for which I searched far and wide. Discovering the other great artists on this EP was totally the icing on the cake!