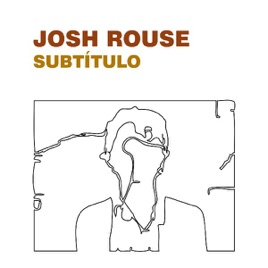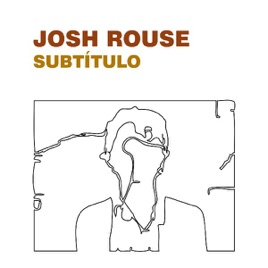 10 Songs, 33 Minutes
Released:

Mar 21, 2006

℗ 2009 Bedroom Classics
Ratings and Reviews
The most powerful sentiments in life are uttered with a whisper...
Josh Rouse is just one theme song in the right "date movie," or just one fluke hit record away from being the biggest rock star on the planet. He's the music world's best-kept secret, and it was only coincidental that I stumbled upon his music almost a decade ago. I first heard of Josh Rouse in a radio interview in 2000 to promote his (then) new album, Home. On the strength of the few songs they sampled during the interview, I picked up the CD and have been a Rouse fan ever since.

Rouse's songs sound like they were lifted from the smooth, mellow-gold, singer-songwriter era of the early 70's. In fact, Rouse's music has always struck me as au fait with some of the best "un-cool" artists from that era: America, Neil Diamond, Bread, Don McClean, etc., and this hunch was confirmed by his 2003 album, 1972, in which he paid tribute to both his birth-year and that era of popular music. Further validating my hunch was Rouse's appearance in the 2004 Bread tribute CD, "Friends and Lovers," in which he performed "It Don't Matter To Me," the band's top ten hit from 1970.

Like 1972, Rouse's albums are almost always thematic, mostly finding him toiling away at love from various angles, most of them melancholic: loss of love (Dressed Up Like Nebraska), anxiety from love (Home), loneliness after love (Under Cold Blue Stars), etc. Subtítulo (Spanish for "subtitle"), however, is a significant departure for Rouse. Recorded in Puerto de Santa Maria, Spain shortly after ending his marriage, the album places Rouse in a completely new geographic environment: a sun-dried, balmy, beachfront town in southern Europe. From half way across the world and even further removed from his former life, Rouse had begun a new relationship and seemed to be viewing love from the benevolent side for the first time on record.

For the Rouse fan, it was almost jarring to hear him in this breezy new musical environment, juxtaposing images of his newly adopted hometown with the joys of new romance. This isn't the Josh Rouse from the past decade. Think Nick Drake covering the Jackson 5's "ABC;" joyous, baffling, and completely unexpected. The album opens with "Quiet Town," a sweet, hum-along that revels in the charms of small town life. Still, even on this upbeat track, Rouse's dark side is never far from the shimmery surface as he sings, "Ooh, sometimes I miss the show, I loved a long time ago…" At his cheeriest, Rouse seems unable to completely immerse himself in newfound bliss.

"Summertime" is a faded summer vacation Polaroid from junior high, sitting by the pool, sipping iced-tea, and listening to Purple Rain without a care. But, as noted earlier, Rouse must be Rouse, and wistfulness can't help but creep in: "And the feeling doesn't last that long, before you know it it's up and gone…the things we do." The album also features sugar-sweet guest vocals from Paz Suay, Rouse's girlfriend, on the call-and-response ditty, "The Man Who Doesn't Know How To Smile." Suay's phrasing is reminiscent of Astrud Gilberto ("Girl From Ipanema"), and her voice serves a perfect counterpoint to Rouse's. The quietest moment on the album, however, is the effortless, "Wonderful," an intimate charmer that never quite rises above a whisper. Profound? Nah. Clumsy? Maybe. Truthful? Absolutely.

While a critic's darling throughout his entire indie career, some reviewers took a left turn for this album, slamming Subtítulo as slight, pithy, and lighter than air, claiming that with his move to Spain Rouse had lost focus. But the subtlety of the album is precisely where Subtítulo gathers its strength, because sometimes in art, as with life, the most powerful sentiments are communicated with a whisper. And Subtítulo's sentiment speaks to the sheer joy of falling in love. It's about how when you're in love, food tastes just a little better, colors shine just a little brighter, and life moves along just a little easier. So the guy who specialized in beautiful music about broken hearts found new romance and made an album of silly love songs…and what's wrong with that?
Quiet town
One of those songs that makes you stop whatever you are doing and just listen. Takes you to a town you just want to live in.
Kicks off a new era
Subtítulo grew on me overtime.

Before Subtítulo, Rouse delivered 5 high quality albums, 2 EPs & the "Smooth Sounds" collection. His last two albums "1972" and "Nashville" still remain his best. Subtítulo was a new start as Rouse left Rykodisc for his own label & he was now living & recording in Spain with his new wife.

Rouse was wise to stick with producer Brad Jones. A change of sound, however, happened because he reduced his band down to a bare bones trio. But Rouse gives us more of his high quality songwriting! "Quiet Town" is among his best tracks ever. This track and the next two "Summertime" & "It Looks Like Love" are in the same range as he had achieved on previous albums. Also strong are "Jersey Clowns", "His Majesty Rides", & "Wonderful". I still love these songs.

But I wasn't as overjoyed about Subtítulo as I had been with his previous two stellar outings. For me the problem began with the instrumental "La Costa Blanca", which is pleasant but not up to par with his other songs. Rouse had not yet had a full-length instrumental on an album. Again for me, I thought something was also missing from the end of the album. It didn't have a strong closer like "Rise" on "1972" or the last couple of songs on "Nashville".

This is what happened to my listening of Subtítulo. Overtime, I replaced the instrumental track in my playlist with "The Last Train" co-written with Daniel Tashian, who joined him on "Nashville" and teamed up for "Quiet Town". I also replaced "The Man Who ..." with "Oh, I Need All of the Love" in which Rouse shared the co-write with Joe Pisapia. Both of those tracks were on the EP Bedroom Classics, Vol. 2. Finally, I added "The Clear Coast" with Gary Louris, which was a bonus track, at the end. I noticed that after I tweaked my playlist like this, I began to engage with the album in new way. What I had subconsciously done was to address the two weaknesses, the slow start at the middle & the weaker ending.

It's not that I don't like instrumentals; I actually have a playlist just for Rouse's, which is very pleasing. And it's not that I didn't like the duet with Paz Suay (who has a kind of Claudine Longet sounding voice), I simply moved "The Man Who ..." to a She's Spanish, I'm American playlist, an EP which would follow this album and was released before "Country Mouse City House".

Perhaps my main point is that Rouse had enough material in 2005-2006 for another huge album but he was splitting his material up into both a complete album & an EP. Yet what I associate Rouse with is high quality, not quantity. The quality though is still there in his output. My other point is that there is a sound change as a result of fewer musicians.

Do yourself a favor and search out Bedroom Classics, Vol. 2 to go along with this album.