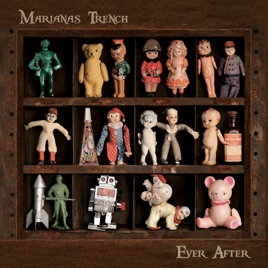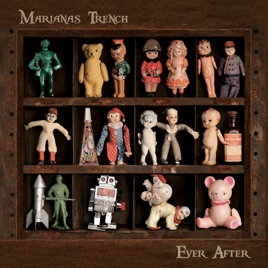 12 Songs, 54 Minutes
Released:

Nov 21, 2011

℗ 2011 604 Records Inc.
Ratings and Reviews
Brilliant ! <3
I am never disappointed by anything Marianas Trench releases! This new album is yet again another 'Masterpiece" ! Josh Ramsay, Matt Webb, MIke Ayley, and Ian Cassleman did an absolutely amazing job on this new record and I loooove, looove, love it ! Thank you so much to Marianas Trench, because I truthfully do not know what I would do without there music and inspiration. <3
They're back....
I've had this album for a few days now. Yes, it's very different from the old Marianas Trench. Yes, Fix Me and Masterpiece Theatre were amazing albums and will continue to shine in our hearts but Ever After is special. I haven't quite figured it out but there's something... It's daring, to say at the least.

Desperate Measures is the Shake Tramp/Celebrity Status of this album. The lyrics hooked me right away ("Gonna make a heartthrob out of me, just a bit of minor surgery") It's powerful and really brings out the "Marianas Trench", the synth induced, guitar slammin', drum pounding, vocal wonders sprinkle with piano kisses and boundary pushing lyrics.

Stutter is the song that makes me want to jump up and dance in public places. It is a genius song, the "Sing Sing" of this album.

Toy Soldiers and B Team are definitely something else. They stand out and each deserve to be a single.

America, hear me now. These guys will own the airwaves. I will gladly start listening to radio again when the day comes.
Best album yet!
Marianas Trench just keeps getting better and better! Their debut album, "Fix Me" was amazing. Their sophomore album, "Masterpiece Theatre" really was a masterpiece. And just when you thought they couldn't get any better, Bam! Their third album, "Ever After" is Epic! This album makes me happy, sad, and wanna dance all at the same time! It's about time America started to realize how amazing these talented Canadian boys are! Look out world, Marianas Trench is coming to take you by a storm!