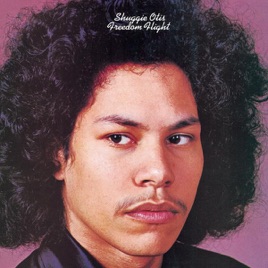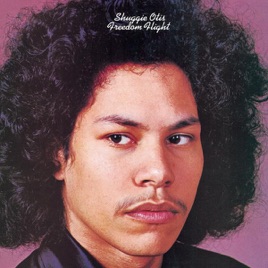 8 Songs, 42 Minutes
Released:

Sep 1, 1971

℗ Originally released in 1969, 1971. All rights reserved by SONY BMG MUSIC ENTERTAINMENT. (P) 2007 SONY BMG MUSIC ENTERTAINMENT.
Ratings and Reviews
Where are you shuggie?
Man, this cat is awesome. Imagine what he could do with modern equipment? I wish he would release something new. The first four tracks of this CD are my favorites but they are all great. The "Here Comes Shuggie Otis / Freedom Flight" combo CD is a better deal since both CDs are incredible.
Amazing
Lovely in its breadth, this is one of the best funk albums you'll ever hear. Elegant, eclectic and engaging, it's one of the best albums I've purchased in years. The title track is worth the price of admission alone. Just beautiful. I just wish I could have experienced this when it was released.
I had the LP back in the 70's...
And I loved it! I know I read Shugfie's name on the back of another LP and just had to buy this one when I discovered it in a mark-down bin at a record shop. (Anyone remember those?) It might have been on his father's band, Johnny Otis. I'm just blown away with his talent. And he was only 15(?) years old!

Unfortunately, I lent this LP, and a couple of other favorites, a friend and never saw them again. Of course, he's no longer a friend. It was 35 years ago and I don't even remember his name. Pfft!

If you live down home, funky blues, you'll love Shuggie!

And for the reviewer who dissed his Strawberry Letter 23, well SHUGGIE WROTE IT!