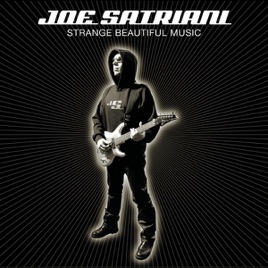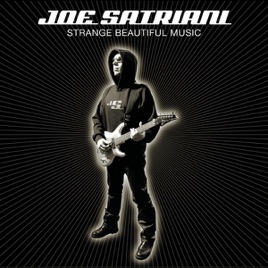 14 Songs, 1 Hour
Released:

Jun 24, 2002

℗ 2002 Sony Music Entertainment Inc.
Ratings and Reviews
joe is keepin the good stuff comin!
when I heard that joe was going to try to be more modern and blend in with "what is popular" with this album, I was concerned. but this is just another great album from joe, even if he did try to be more mainstream. I do enjoy how joe incorporates different styles of music from all over the world into his songs, like oriental melody and belly dancer.
Yet another great album from Joe Satriani
Joe Satriani continues to amaze me with his upbeat songs and orginal style. Strange Beautiful Music is one of my favorite albums, from "Belly Dancer" to "Mind Storm" to "What Breaks a Heart", they are all equally original and only prove that Joe Satriani is a legend of the electric guitar. Overall, I would highly recommend this album.

Recommended Songs:
Belly Dancer
Chords of Life
Mind Storm
What Breaks a Heart
You Saved My Life
Mind Storm
Mind Storm was the second Joe Satriani song that I ever got, and it used to be my favorite. But now, Back to Salla Ba, Up in the Sky, and Crystal Planet, have taken over my top three spots, but I still recoment Mind Storm, as well as Belly Dancer.
A few of the songs have a deep/cold/spacious minor feel to their sound: Mind Storm, Mountain Song, Sleep Walk, The Journey, The Traveler. (Go to the album Crystal Planet to look for more of these types of songs)
But some have a "far out" middle eastern style, look for: Belly Dancer, New Last Jam, Seven String, [Hill Goove], Oriental Melody, What Breaks a Heart.
And I'm not sure what to classify Starry Night, or You Saved My Life as, [Chords of Life] just relaxing I guess.
All of these songs bring out the "adventurous" side if Satch. He is a guitar expert, no doubt about that.