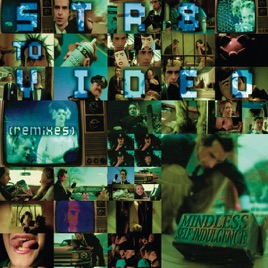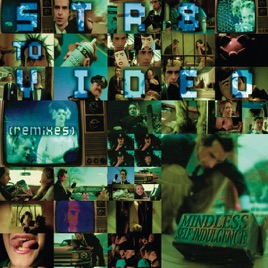 | | TITLE | | TIME |
| --- | --- | --- | --- |
| | Straight to Video (Infrastructure With Punketta Doilie Remix) | | |
| | Straight to Video (Front Line Assembly Remix) | | |
| | Straight to Video (KMFDM Remix) | | |
| | Straight to Video (Funker Vogt Remix) | | |
| | Straight to Video (Combichrist Remix) | | |
| | Straight to Video (Assemblage 23 Remix) | | |
| | Straight to Video (Velvet Acid Christ) | | |
| | Straight to Video (The Birthday Massacre Remix) | | |
| | Straight to Video (Noise Unit Remix) | | |
| | Straight to Video (KHZ Remix) | | |
| | Straight to Video (Front 242 Remix) | | |
| | Straight to Video (Nonplus Remix) | | |
| | Straight to Video (Haujobb Remix) | | |
| | Straight to Video (Bro Peezy AKA Greg Poole Remix) | | |
| | Straight to Video (P.A.L Remix) | | |
| | Straight to Video (s2v Acapella) | | |
| | Straight to Video (s2v Instrumental) | | |
17 Songs, 1 Hour 16 Minutes
Released:

Mar 7, 2006

℗ 2006 Metropolis Records
Ratings and Reviews
A Hit & A bit of a Miss
Straight to Video The Remixes is a good single for the sheer fact that you're getting 17 tracks for only $6.00. That said, there is a problem with the fact you're getting 17 tracks; some of the remixes feel repetitive. The music for most of the remixes are fantastic, the problem is that almost all of them follow the same pattern of new music with Jimmy Urine's vocal track used completely. Very few of them do what you expect a remix to do which is take the track, do insane things to it and create something unique.

The problem with most of the remixes using the complete vocal track is that the music for a good chunk of those songs is that it feels completely out of place. An example here is the Funker Vogt Remix, you're hearing Straight to Video's vocals over what is essentially a new Funker Vogt track and it sounds... odd. It's almost akin to a mashup with Jimmy Urine replacing Jens Kästel's vocals. Now, that said some of those tracks do use the entire vocal track and have it work would be KMFDM's Burnout Revenge Mix, The Birthday Massacre's Dramaclub Mix and kHz's Death Mix. Shoot man... the two extra remixes of Straight to Video on Shut Me Up fall into this category as well.

As for remixes that do go for the completely unique approach by having using portions of the vocal track or just straight up cut & pasting the vocals or completely ditch the vocal using elements of the original track that work incredibly would the Mix According to Combichrist, Noise Club's Don't Get Emotional Mix, and P.A.L.'s Dub Mix. Actually... I think those three were the only ones who actually did something different. The rest are of varying quality and they fall into a category of you liking the remixing simply because of who did the remix and it actually sounds like a music track by them (that's how it worked for me, but hey... that Dramaclub Mix is what got me into The Birthday Massacre back in the day).

The final two tracks are an acapella version of Straight to Video and the instrumental version. These last two were, if memory serves correctly, put on the single so fans could use them to remix the track. So... yeah, one is just the vocal track and the other is just the music. Both are equally enjoyable.

Final recommendation would be if you're interested, go ahead and buy it for $6.00 instead of just buying each track individually and spending $17.00 for all of them. Or maybe if you can find it used at a record store for like $2.99, then definitely pick it up. But if you see only three tracks that you like, then go ahead and just buy those but if you see more than 6, then definitely just buy the single as whole instead of cherry picking 7-8 tracks and paying more than the $5.99.
Meh.
Good remixes, but buy the original.