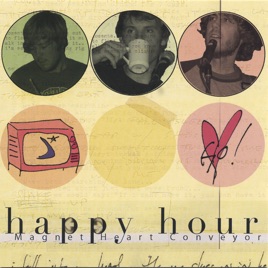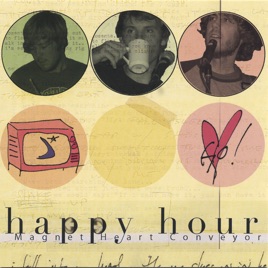 | | ΤΙΤΛΟΣ | | ΩΡΑ |
| --- | --- | --- | --- |
| | | | |
| | | | |
| | | | |
| | | | |
| | | | |
| | | | |
| | | | |
| | The Bird That Sings My Song | | |
| | | | |
| | | | |
| | | | |
| | | | |
| | | | |
13 τραγούδια, 41 λεπτά
Κυκλοφορία:

1 Φεβ 2006

℗ 2005 Happy Hour
Βαθμολογίες και κριτικές
G.R.'s Finest
Truely one of Grand Rapids Michigan's finest! I have been keeping tabs on this band since their Moss Ridge days. Their music and recordings keep getting better and better. I can't wait to hear them on the radio. Get Color and Magent Heart Conveyor, sit back with a Coffee and or Beer and enjoy!
Great Songwriting
Every song is well-crafted. A great album of one of West Michigan's most consistent and talented bands. If you start with this album, you'll buy their first and long for the next.

Great music. Period.
good stuff
This album is sweet. I saw them live and then got this, and both are really good. It's some nice alterna-rock-folk. Gotta love the harmonica.