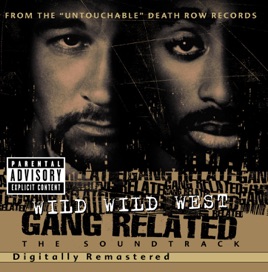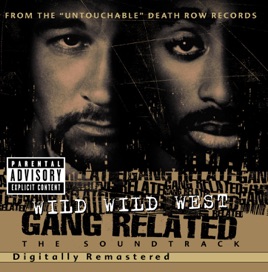 Gang Related - Wild Wild West (Soundtrack from the Motion Picture)
Various Artists
TITLE
TIME

Daz Dillinger & Tray Deee

Daz Dillinger & Nate Dogg

Daz Dillinger, Storm & Young Noble

Staring Through My Rearview

2Pac & Outlawz

Kurupt, Snoop Dogg & The Gang

CJ Mac, Daz Dillinger, Tray Deee & WC

Bahamadia, Con Funk Shun, J-Flexx, Kool & The Gang & Tenkamenin
24 Songs, 1 Hour 54 Minutes
Released:

May 1, 2001

℗ 2001 Death Row Records
Ratings and Reviews
Staring at the world through my rearview
Go on baby scream to god, he can't hear you
I can feel your heart beatin' fast cuz its time to die
Getting high watchin' time fly

The theme song to Ressurection as well. Tupac's most underrated song.
The Best Soundtrack Ever
includes such artists as 2pac, outlawz, nate dogg and tech n9ne and many more buy this now
West Coast Classic.
Homie Tupac at his peak...cop this if u love Pac...treasure it...cuz it was the last of a legend...the likes we will never see again...We miss u Pac...u live on thru your music...like the Immortal Outlaw u always were in life.