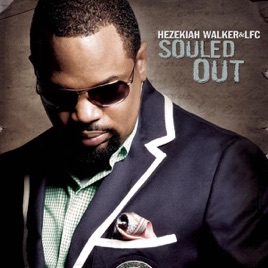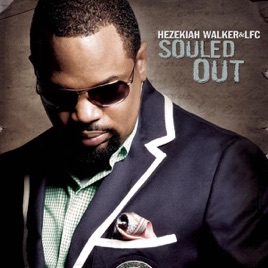 TITLE
TIME

It Shall Come to Pass (Reprise) [feat. Shawn McLemore]

Hezekiah Walker

Moving Forward (feat. Ricardo Sanchez)

Hezekiah Walker

God Favored Me Pt. II (feat. Marvin Sapp & DJ Rodgers, Sr.)

Hezekiah Walker
12 Songs, 55 Minutes
Released:

Nov 4, 2008

℗ 2008 ZOMBA RECORDING LLC
Ratings and Reviews
Change Has Come!
Is it me or is Hezekiah Walker and LFC one of the most under rated choirs ever? People fail to realize that Hez has been giving us great choir anthems for almost 25 years and he keeps on moving with the time with not only his music but his style (check out the album cover and insert). This album takes Hez and LFC to another level and some fans may be disappointed because they feel that this album is not like the others and that Hez changed hsi style just a little. I have news for you, you cannot compare this to Family Affair or Live in New York because those albums was for that time and this album is for right now! "It Shall Come to Pass" is an old Hez Song from Live in London but new life is literally breathed into this song and it will bring tears to your eyes. The vocals are so tight that it will have you listening to it over and over. "Souled Out" and "All of My Help" is CLASSIC Hez & LFC and every church choir in America will be learning those songs inparticular. "Moving Forward" and "You're All I Need" is going to take this choir to the Christian Market and next stop.....Dove Awards! "God Favored Me" I and II is so anointed that if you listen to it in your car, you will miss your exit like I did. With the way things are going in the world today, gospel music is literally about to be the new Pop music because people need a change. Barack Obama will give us change but once you listen to this album your life will be FOREVER CHANGED!!!
GOD FAVORED ME!!!!!
For all inquiring minds, BUY THE ALBUM!!! Pastor Walker (Hez) is anointed(.) There are many songs such as "Keep On Moving On", "It Shall Come to Pass" and "All of My Help" that will inspire you to increase your faith and know that God can do ALL things. However, my favorite is "God Favored Me", it gets personal, you must pay attention to the lyrics of the song. I promise you when the song is over, you will repeat it. Ask yourself if it wasn't for the Favor of GOD, where would you be???
Bishop Walker's Best Album To Date!
Bishop/Pastor Hezekiah Walker is not only a great artist and choir director, but one of the best leaders the Kingdom has. This album definately shows the expansion of God's ministry through him. Estee you wrote some hot songs! This CD will bless you, buy it!