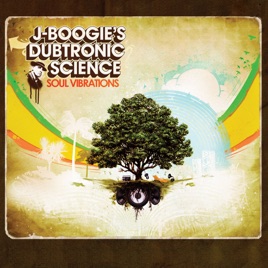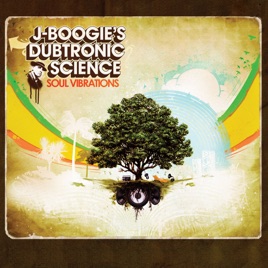 TITLE
TIME

Sweet Music (feat. Tony Moses)

Revolution (feat. Lyrics Born & the Mamaz)

Que Pasa (feat. Deuce Eclipse)

For Your Love (feat. Zumbi of Zion I & Rithma)

Together (feat. Jennifer Johns)

Leave It All Behind (feat. the Rebirth & Aima the Dreamer)

Inferno (feat. Lunar Heights)

Alive (feat. Crown City Rockers & Jrod Indigo)

Alegria (feat. Ted de Oliveíra)

1.4.U. (feat. Ohmega Watts & Ragen Fykes)

Same Ol' Thang (feat. Rich Medina)

Out to the Bay (feat. Capitol a & Aima the Dreamer)

Higher (feat. Crown City Rockers) [Bonus Track]

Come One Come All (J-Boogie Remix) [Bonus Track]

Zeph & Azeem
17 Songs, 1 Hour 19 Minutes
Released:

Sep 23, 2008

℗ 2008 Om Records
Ratings and Reviews
Amazing sophomore record by West Coast Tastemaker J-Boogie
4 years later and 300 dj gigs, one of my favorite downtempo / soul / hip hop producers on the West Coast finally released his sophomore record, Soul Vibrations. From his classic instrumental downtempo style, to his dubbed out hip hop beats, J-Boogie and the dubtronic band enlisted quite a cast of features, including Lyrics Born, Zumbi aka Mc Zion of Zion I, Ohmega Watts, The Rebirth, Lunar Heights and The Mamaz. My favorite tracks are definitely Revolution....a club banger featuring LB and The Mamaz. Also be sure to check out Leave it All Behind featuring Noelle Scaggs and Aima. This is the perfect soundtrack to your summer, fall, winter and spring. My moms loves this guy!
Chunky, funky, and oh-so-fresh!!!
Once again J-boogie gives us what we are missing!! Can't wait for the remixes!!!
Please, play this at high volumes!

Peace!
The Bomb
So many good tunes on here, the whole album is a wonderful listen from beginning to end. My favorites are: 'Leave it All Behind' and 'Together' but the 'Revolution' and 'Inferno' tracks really stand out!