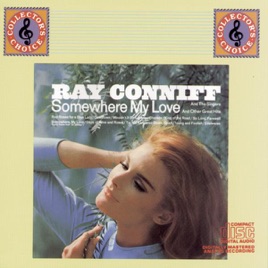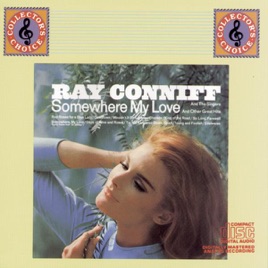 Somewhere My Love (Love Theme from "Dr. Zhivago") And Other Great Hits
Ray Conniff
TITLE
TIME

Red Roses for a Blue Lady

Ray Conniff and The Singers

Ray Conniff and The Singers

Ray Conniff and The Singers

Ray Conniff and The Singers

Ray Conniff and The Singers

Young and Foolish (From the Musical Production "Plain and Fancy")

Ray Conniff and The Singers

Somewhere, My Love (Lara's Theme from "Doctor Zhivago")

Ray Conniff and The Singers

Ray Conniff and The Singers

Tie Me Kangaroo Down, Sport

Ray Conniff and The Singers

Ray Conniff and The Singers

Ray Conniff and The Singers
11 Songs, 29 Minutes
Released:

Dec 31, 1965

℗ Originally Released 1966 Sony Music Entertainment Inc.
Ratings and Reviews
How cool is this!
Of all the music that I listened to in childhood this was one of my favorites! I must have driven my parents nuts with "Tie Me Kangaroo Down, Sport." Come to think of it they did have me listen on the big 'ol clunky headphones... the ones with knobs on either side! LOL Hey it was the late 60's and early 70's!! Thanks iTunes for bringing back the greatest of memories with this one!