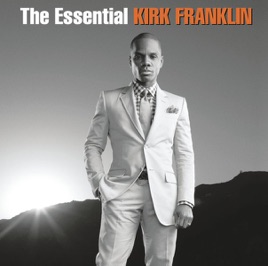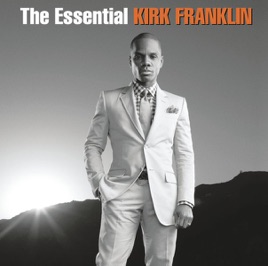 The Essential Kirk Franklin
Kirk Franklin
4.4, 98 vurderinger

$14.99
| | TITEL | | TID |
| --- | --- | --- | --- |
| | | | |
| | | | |
| | | | |
| | Something About the Name Jesus | | |
| | | | |
| | | | |
| | | | |
| | | | |
| | | | |
| | | | |
| | | | |
| | | | |
| | | | |
| | | | |
| | | | |
| | | | |
| | | | |
| | | | |
| | | | |
| | Brokenhearted (with Marvin L. Winans) | | |
| | | | |
| | | | |
| | Afterwhile (feat. Yolanda Adams) | | |
| | The Family Worship Medley | | |
| | | | |
| | | | |
| | | | |
| | | | |
28 sange, 2 timer 32 minutter
Udgivet:

24. jan 2011

℗ This compilation (P) 2011 Sony Music Entertainment. All rights reserved.
Vurderinger og anmeldelser
Essential for Life !!
Kirk,

Thank You so very much for stepping into your purpose......allowing the rest of the world to benefit. Each song could be used to overcome any problem or simply get your praise on.Thus, bring Our Heavenly Father closer in this journey we call Life.

All The Best!
Remix w/Salt?!
Where is the remix with Salt?!
Plain Masterpeice !!!!!!!!!!!!!!!!!!!!!!!
The title says it all. Keep it up Kirk.