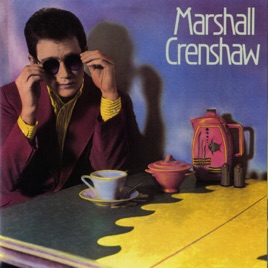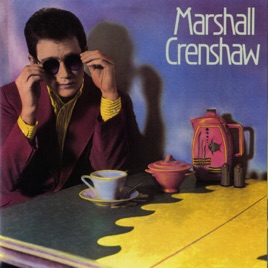 | | TITLE | | TIME |
| --- | --- | --- | --- |
| | | | |
| | | | |
| | | | |
| | | | |
| | | | |
| | | | |
| | | | |
| | | | |
| | | | |
| | | | |
| | | | |
| | Whenever You're On My Mind | | |
| | You're My Favorite Waste of Time | | |
| | | | |
| | | | |
| | The Usual Thing (Live 1982) | | |
16 Songs, 45 Minutes
Released:

Apr 28, 1982

℗ 2005 Warner Records Inc. Manufactured & Marketed by Warner Strategic Marketing
Ratings and Reviews
Classic Eighties
Every song is like a jewel. The selections are so complementary to each other. Not a bad track on this album. Stupid local radio station bills itself as the 80's playlist but they play nothing but freaking Billy Idol and the Go Go's. This is the stuff they should be playing.
An Album I Never Forget
I was serving in Okinawa when this came out. I'd never heard of Marshall Crenshaw, but bought the album on the strength of the review in Rolling Stone. Wow! One of the best investments I ever made with such minimal research. This is one of the best pop albums ever released. Want an album to drive around with and just get happy? This is as good as it gets. In fact, it will make you feel like you're driving in a convertible on the coast of Southern California on a perfect day--or rock around in NYC. You want hooks? You got 'em. You want memorable choruses? No problem. Simply a perfect album to improve your day.
A great album from a great artist
This is an essential album for anyone who gets a thrill hearing an artist at his creative peak. Marshall Crenshaw's first album was a masterpiece of power pop, and both his own songs and the covers (Soldier of Love; S.O.S) were smartly selected. The whole album was for those of us who saw Marshall as the next stage in the rock narrative. But, sadly, we don't appreciate quality (see Todd Rundgren) and the backlash to Field Day (unfairly panned), the follow-up to Marshall Crenshaw, put him in the category of "critically neglected artist". I would rather listen to Marshall Crenshaw than most of the occupants of the palace by the river in Cleveland.