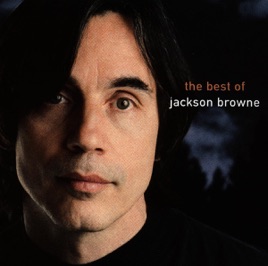 EDITORS' NOTES
The first greatest-hits collection issued by Jackson Browne is a quick 13-track summary with two previously unreleased songs ("The Rebel Jesus" and "The Next Voice You Hear") added for longtime fans. The Very Best of Jackson Browne is more extensive, but this set gives you an idea of what his career looks like in the short view. "Somebody's Baby" is one attraction, having never made an official Browne album (only the soundtrack to Fast Times at Ridgemont High). Songs are culled from his 1972 debut through 1996's Looking East. No era is given preference, and not all the hits are here. However, Browne's talents are in full force on such landmark tunes as "Late for the Sky," "The Pretender," "Running on Empty," and "The Barricades of Heaven." Though best known for his early-'70s work as the prototypical Southern California singer/songwriter, Browne has long been a strong social critic and artist much admired by his peers. Nico and Gregg Allman, among many, have covered "These Days."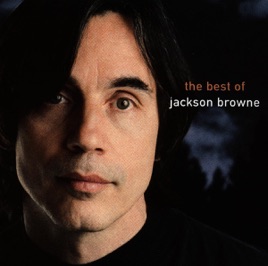 EDITORS' NOTES
The first greatest-hits collection issued by Jackson Browne is a quick 13-track summary with two previously unreleased songs ("The Rebel Jesus" and "The Next Voice You Hear") added for longtime fans. The Very Best of Jackson Browne is more extensive, but this set gives you an idea of what his career looks like in the short view. "Somebody's Baby" is one attraction, having never made an official Browne album (only the soundtrack to Fast Times at Ridgemont High). Songs are culled from his 1972 debut through 1996's Looking East. No era is given preference, and not all the hits are here. However, Browne's talents are in full force on such landmark tunes as "Late for the Sky," "The Pretender," "Running on Empty," and "The Barricades of Heaven." Though best known for his early-'70s work as the prototypical Southern California singer/songwriter, Browne has long been a strong social critic and artist much admired by his peers. Nico and Gregg Allman, among many, have covered "These Days."
15 Songs, 1 Hour 16 Minutes
Released:

Sep 23, 1997

℗ 1997 Elektra Entertainment Group, A Division of Warner Communications Inc. for the United States and WEA International Inc. for the world outside of the United States.
Ratings and Reviews
I am back in college in 1981, it is late and Runing on Empty is playing...
The nostalgia of times past… This album took me all the way back to 1981, to my college years at Rutgers, back to Ann..., to late nights with the kind of desperately passionate love that only the early twenties can give you! But I forgot how truly great JB is! Somehow, I disconnect after going to graduate school and just discovered JB again while surfing iTunes. What a trip, what wonderful, soulful, lyrical, passionate, talented music!
time
What can you say about this guy.His music holds up to the test of time. songwriting, forget about it you will never do better.One of the all time greats in his field of music.
Nickname Less Than 30 Chars
,
What's the hold up on "Hold Out"?
Why no songs from "Hold Out"? "That Girl Could Sing" and "Boulevard" certainly rate. In fact, where is "Hold Out" in the album list?