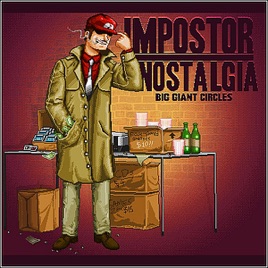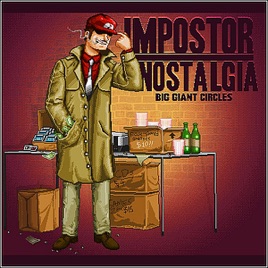 TITLE
TIME

Flicker (feat. Chris Geehan)

Happiness (feat. Disasterpeace)

Fight the Current (Flashy Mix)

flashygoodness

Buzzsaw (Just Can't Wait Mix)

Surasshu

Yo Ho Ye Big Giant Chips (Chips Ahoy Mateys)

Josh Whelchel

Katana Blaster (Constantly Playing Mix)

Mick Gordon

Antimatter Factory (feat. Alex Brandon)

Your Quest Is Over (feat. Pongball)

Big Giant Sea for a Dream (Bonus Track)

Some Things Are Not As They Seem (Impostor Nostalgia trailer) [Bonus Track]
20 Songs, 1 Hour 15 Minutes
Released:

Sep 12, 2011

℗ 2011 Big Giant Circles/Jimmy Hinson
Ratings and Reviews
Vibrant signs of life beyond chiptune
Jimmy Hinson's original album "Impostor Nostalgia" starts off with the catchy chiptuned anthem "Chips Ahoy Mateys". At first I thought it was all going to be low-res synths, but after asking Hinson, he himself said "it pushes that boundary". I kept listening, and he's not kidding. There are some truly great tracks that start off in the same way—a simple 8-bit anthem that swells into a lively and energetic soundscape. There are also some great collaborations here—if you like Zircon's work, or if you just love catchy, soulful and old-school video game music, hit this album hard. Been listening for the last few days, and it only gets better.
Awesome Video Game-esque Album
I accidentally stumbled across this album by typing in Flashygoodness (he was the composer for Tower of Heaven OST). I can say without a doubt that this album is truly amazing. I know hardly anybody will find this composer, but if you do please listen to all of the songs. I have listened to all of them and everyone of the songs are different in everyway, but the same, as well, as it sounds like every song belongs in an old school SNES game. If you like video game music like I do then I'm sure that you will love this album all the same, too!