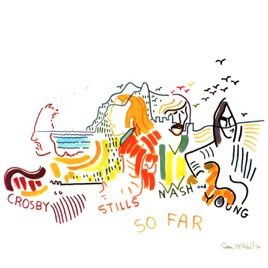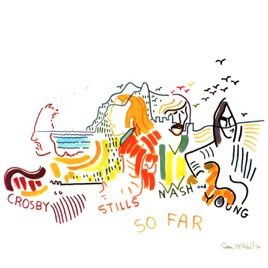 11 Songs, 42 Minutes
Released:

Aug 19, 1974

℗ 1974 Atlantic Recording Corp. Marketed by Rhino Enterainment Company, a Warner Music Group Company
Ratings and Reviews
My new favorite album.
Thought provoking lyrics, beautiful harmonies, tremendously underrated, textured guitar play, and songwriting worthy of.... God, it's all just fantastic.

In short, these songs are indescribable. That is all you really need to know

Favorite songs (in order of liking):
Helplessly Hoping,
Find the Cost Of Freedom,
Deja Vu,
Our House,
Ohio.
Amazing
I'm sorry, but I'm reviewing this album for the beautiful song, Ohio. This song is a true commemoration to the horrible events that took place at Kent State University in Ohio on May 4. (Incase you didn't know, the Ohio National Guard shot & killed 4 students and wounded 9 who had been protesting the Vietnam War) What a touching song!!! Thank you for this wonderful melody, C,S,N,Y!! R.I.P Allison, Jeffery, Sandra, & William! True heros!
amazing
This is one of my favorite albums and it has been forever. My first memories of it are from when my mom would crank it up when we were cleaning when I was little and I've had a connection ever since. Their voices are beautiful, the guitar riffs are powerful, and it is music with real substance- something we seem to have forgotten how to make these days.