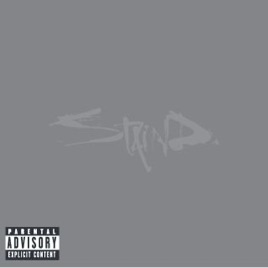 14 Songs, 1 Hour 2 Minutes
Released:

May 20, 2003

℗ 2003 Flip Records & Elektra Entertainment for the United States and Flip Records & WEA International Inc. for the world outside of the United States.
Ratings and Reviews
Staind is great
The people that say this album is crap are all absolutely stupid. The guy who claimed that Aaron Lewis' has a lousy voice must have the worst judgement in history. The guy said that today's best studio workers couldn't "fix his voice". Lewis sounds the same live as he does on the CD's. He has incredible vocal talent that is one of the best around right now.
Now, off my anger and to the review. This album is not as good as Break the Cycle but how could it be? That was arguably the best album of the 2000's thus far. This is still an album worth 5 stars and in my oppinion is tied for Staind's second best album with Dysfuntion.(though they are completely different, I still like both equally) In my oppinion these are the best songs off the album
1. Price to Play
2. Fray
3. So Far Away
4. Fill Me Up
5. Zoe Jane
Hope this helped someone.
Another great album
This album showed me that staind puts all their emotions in every song they write. They sing about important things not just random stuff like alot of bands do.
zoe jane song
zoe jane is one of the best songs on this album to me cause it talks about the love between a father and daughter. it brought me to tears the first time i heard it.