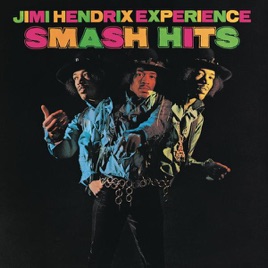 EDITORS' NOTES
Smash Hits has always served as a Whitman Sampler of the career of the rock era's most astonishing guitarist, Jimi Hendrix. It's a quick concise collection of Hendrix's most well-known tunes, many of which appeared on his debut album, Are You Experienced?. "Purple Haze," "Manic Depression," "Fire" and "Foxey Lady" represent the hard edge of psychedelic rock with Hendrix's intricate and innovative guitar voicings powering his distinct power trio. Drummer Mitch Mitchell is due much credit for coloring the sparse arrangements with his own polyrhythms. While Hendrix is known for the explosive electricity he brings to Bob Dylan's "All Along the Watchtower," the tenderness of "The Wind Cries Mary" and his first hit single, the cover of "Hey Joe," should never be overlooked. This collection also features several tunes that had previously been left off the U.S pressings of his albums, including the brilliant pop shine and boogie roots of "Can You See Me," the classic B-side psychedelia of "Stone Free," the gentle romp of "Remember" and the 12-bar blues of "Red House."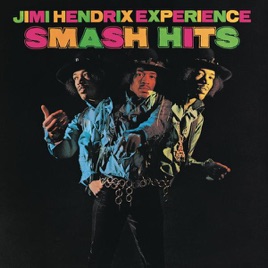 EDITORS' NOTES
Smash Hits has always served as a Whitman Sampler of the career of the rock era's most astonishing guitarist, Jimi Hendrix. It's a quick concise collection of Hendrix's most well-known tunes, many of which appeared on his debut album, Are You Experienced?. "Purple Haze," "Manic Depression," "Fire" and "Foxey Lady" represent the hard edge of psychedelic rock with Hendrix's intricate and innovative guitar voicings powering his distinct power trio. Drummer Mitch Mitchell is due much credit for coloring the sparse arrangements with his own polyrhythms. While Hendrix is known for the explosive electricity he brings to Bob Dylan's "All Along the Watchtower," the tenderness of "The Wind Cries Mary" and his first hit single, the cover of "Hey Joe," should never be overlooked. This collection also features several tunes that had previously been left off the U.S pressings of his albums, including the brilliant pop shine and boogie roots of "Can You See Me," the classic B-side psychedelia of "Stone Free," the gentle romp of "Remember" and the 12-bar blues of "Red House."
12 Songs, 38 Minutes
Released:

Apr 16, 1968

℗ 2009 Experience Hendrix L.L.C., under exclusive license to Sony Music Entertainment
Ratings and Reviews
UK Version?
For YEARS I have looked for the song "The Stars that play with Laughing Sam's Dice." I recorded "SMASH HITS" off a radio station back in the 80s when I was a kid, and didn't know there were two different versions of the album (the UK version, which was what I recorded, and the US version). So, I lost the tape, and kept looking at copies of "SMASH HITS" trying to find that one song that I loved. Eventually, I wound up thinking maybe the radio station had just played whatever they wanted that night, calling it Jimi Hendrix "SMASH HITS." But now I know there are two distcint versions of this album. So my question is, can we get the UK version on iTunes also?

By the way, I finally found the song I wanted on "SOUTH SATURN DELTA."
Smash Hits?....
As many of us are quite aware Jimi was a one-hit wonder. This is definitly a collection of his greatest songs. To call them hits is a gross injustice, Jimi didn't need hits.
Hendrix hits
Includes hits like "Purple Haze" and "Hey Joe". Also has other fan favorites like "All Along The Watchtower", "Fire", and "The Wind Cries Mary".