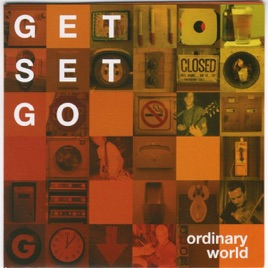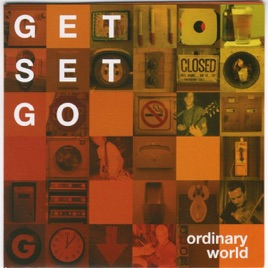 | | TITLE | | TIME |
| --- | --- | --- | --- |
| | | | |
| | | | |
| | | | |
| | | | |
| | | | |
| | | | |
| | | | |
| | | | |
| | In the Name of All That's Evil On the Earth | | |
| | | | |
| | | | |
| | | | |
| | | | |
| | | | |
| | | | |
| | | | |
| | | | |
| | | | |
| | | | |
| | | | |
| | Music Makes Me Want to Die | | |
21 Songs, 1 Hour 18 Minutes
Released:

Jan 17, 2006

℗ 2006 TSR Records
Ratings and Reviews
Keepin' it real for the late 20 something
This album is fantastic. Blanketing lyrics that rip the !@#$ out of evertything with catchy overtones is utterly brilliant. This album is very well done musically and the lyrics will crack a smile on the most disillusioned of sorts. I've caught myself agreeing with several versus and then tinking I must be a sick s.o.b. - may as well embrace it. Tip-top this effort is.
"Ordinary World"
this album has to be one of the new years best new release it has nice catchy rhythm's and lyrics with a kind of crude humor that comes together vary well in this 21 track album so if you like inde and want to check out a new band here is a grate album "in my mind the album more like 4 ½ stars"

These guys are going places--check 'em out!
Mike TV and the gang manage to pull a very unusual double play here--the album has a very melodic, uplifting, and pop-ish feel to it, but the lyrics suggest something entirely different. Mike TV is obviously an extremely witty, yet tortured songwriter (did I mention immensely talented?). Underneath the infectious riffs and sing-along choruses lies a very dark, conflicted soul (drugs, alcoholism, unrequited love, etc.). It works really well, though. The closest thing I can possibly compare them to is The Violent Femmes. Then again, most of my friends can't understand why I think the Femmes are such musical geniuses, so this music probably isn't for everyone. My only gripe: this CD is WAY long--it drags a little by about track 14. Other than that, these guys are definitely worth a listen.

FUN FACT--fans of the TV show Grey's Anatomy probably already know about these guys. Two songs off their first album, So You've Ruined Your Life (here's hoping it shows up on iTunes!) have been used in episodes: "Wait" (on the show's soundtrack) and "Break Your Heart". Look for two songs off this album to be used in upcoming episodes: "Crying Shame" and "Sleep".