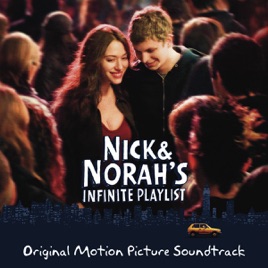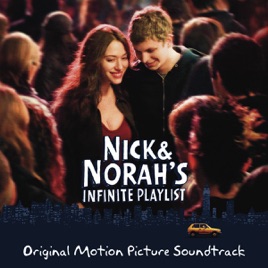 Nick & Norah's Infinite Playlist (Original Motion Picture Soundtrack) [Deluxe Edition]
Various Artists
TITLE
TIME

Screw the Man (Bonus Track)

The Jerk Offs

Project Jenny, Project Jan

Trust Your Stomach (Bonus Track)

Marching Band

Electro-Socket Blues (Bonus Track)

Rogue Wave
19 Songs, 1 Hour 10 Minutes
Released:

Sep 23, 2008

℗ 2008 Columbia Pictures Industries, Inc.
Ratings and Reviews
Don't be an elitist music snob!
All the music snobs out there should think about what they're saying. Yeah, I'm sure every band out there wants to keep on struggling at their tiny, tiny shows with their ancient, battered instruments which they carry to and from said shows in their ancient, battered vans. Yeah, any band who wants more attention and enough money for new equipment is totally selling out. Give me a break! Just because something becomes "popular" does not remove the "integrity" of the music. Enjoy the music on its own terms and stop being "that guy" (we all know at least one) who insists he knew the band way back when before they ever did blah blah blah. The indie collection on this soundtrack is awesome on its own terms, regardless of where, or who, it came from, or how much money they're making.
Wow.. seriously?
Okay, so I knew a lot of the songs on here already and I still loved this album! But seeing some of the reviews from people who also knew some of these songs really suprised me. I don't understand how people could say that these band are selling out and movies like this are just ruining their talent. I honestly think that is one of the stupidest things I have ever heard. Don't bands all want to be able to show off their talent and wonderful music to as many people as they can? Don't all bands want to be able to inspire people and make them feel connected to their music? Thanks to this soundtrack these bands can start doing that for more people then they could have before. If some fans are feeling betrayed by this album then remeber the first time you heard these songs and how they made you feel. Don't you want other people to be able to experience that too?
This entire album is AMAZING.
I've discovered so many new bands just because of this album! Fantastic buy!
It's the new Garden State soundtrack.