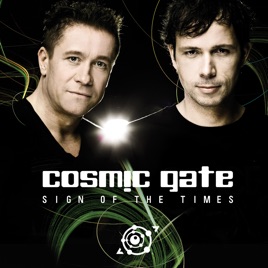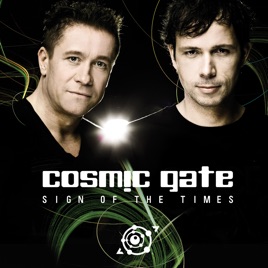 | | TITLE | | TIME |
| --- | --- | --- | --- |
| | Open Your Heart (Intro Mix) [feat. Tiff Lacey] | | |
| | | | |
| | Flatline (feat. Kyler England) | | |
| | | | |
| | Under Your Spell (feat. Aruna) | | |
| | Not Enough Time (feat. Emma Hewitt) | | |
| | | | |
| | | | |
| | Only Time (feat. Tommy Clint) | | |
| | | | |
| | Body of Conflict (feat. Denise Rivera) | | |
| | | | |
| | | | |
13 Songs, 1 Hour 17 Minutes
Released:

Jun 2, 2009

℗ 2009 Black Hole Recordings, under exclusive license to Ultra Records, Inc.
Ratings and Reviews
Cosmic Gate back together as one
Finally i-tunes got this! Cosmic gate is back with another very good album. Nic Chagall has been off doing his own solo artist efforts but its great to see + hear him back together with Bossi as Cosmic Gate. This is a better effort than their last album overall.
Stellar album
This is a really, really good trance album. In the edm world, I've noticed that when producers create an artist album, they sometimes stray from the pure club sound and instead create music that's more artistic, mainstream, lighter and often quite far from the music they'd play in a set. In fact, it's often the remix of the tracks you'd hear in the club and not the original. With this album, Cosmic Gate has put together 12 club tracks (Sieze the Day is the only chill track). There are, and will continue to be, remixes as singles are released, but the originals can very well stand up against them on the dance floor which is rare with artist albums. Every song is amazing - my least favorite would be Body Of Conflict, only because I've heard it many times before, but that track is a classic - and there is a good share of vocal tracks to compliment the rest. I'm trying to think of another artist album released over the past few years that was as satisfying as this, but I honestly cannot. Perhaps John O'Callaghan's Something to Live For, but this one still beats that.
Sign of the times indeed!
Sign of the degradation and homogenization of trance music. I find it hard to believe this is the same Cosmic Gate that gave us such classics as Exploration of Space, The Wave, Back to Earth, Human Beings, Mental Atmosphere, and Tomorrow. This latest album is not the energy-pumping hard trance that made Cosmic Gate the kings of trance. Rather, this is just another random Above and Beyond album (obviously not a good thing in my opinion). 5 stars for the old Cosmic Gate, and the lost golden age of trance.