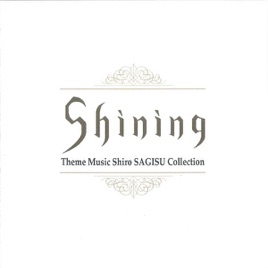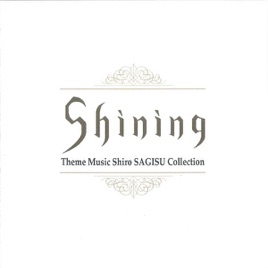 | | TITLE | | TIME |
| --- | --- | --- | --- |
| | | | |
| | | | |
| | | | |
| | | | |
| | | | |
| | | | |
| | An Object of Contemplation | | |
| | | | |
| | | | |
| | | | |
| | Tomorrow Will Be Full of Light | | |
| | | | |
| | Battle Between Light and Darkness | | |
| | | | |
| | Battle with a Formidable Opponent | | |
| | Confrontation Between Light and Darkness | | |
| | Are You of the Light, or the Dark? | | |
| | Darkness of Depths Unknown | | |
| | Together with the Light (Ver. 1) | | |
| | Together with the Light (Ver. 2) | | |
| | Inheritors of the Light (Ver. 1) | | |
| | Inheritors of the Light (Ver. 2) | | |
| | | | |
| | | | |
| | The Onset of Despair (Ver. 1) | | |
| | The Onset of Despair (Ver. 2) | | |
| | | | |
| | | | |
| | | | |
| | Song for Souls' Rest (Ver. 1) | | |
| | Song for Souls' Rest (Ver. 2) | | |
| | Song for Souls' Rest (Ver. 3) | | |
| | | | |
| | | | |
34 Songs, 59 Minutes
Released:

Mar 30, 2005

℗ 2005 SEGA CORPORATION
Ratings and Reviews
what the heck??
ok i love shiro and this musics good but come on itunes. stop messing with us and give us the real stuff like his work from bleach!
the songs Never meant to belong, Will of the heart, amd Going home are what we all want. so please pretty please put them up asap!!
REAL BLEACH MUSIC…….
It took me a while to find the REAL Shiro stuff but I did. I have all the songs you asked for, would you like to know where to get?
Great Release!
I like this album! It's (as far as I know) not an OST but rather an album of original music! One complaint I do have is the length of the shorter tracks, e.g; "A Warriors Last Moments" and "Encountering a Friend".
4/5

A HUGE gripe I have isn't with the album itself, but rather some of these other reviews (which is why it's not detracting from the overall score of this release)! People are giving this on star reviews because it's not Bleach? You can at least appreciate what's here rather than whine about it!