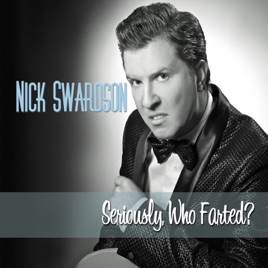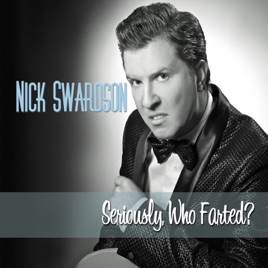 12 Songs, 50 Minutes
Released:

Oct 13, 2009

℗ 2009 Comedy Central Records
Ratings and Reviews
Great album, if you like Nick S.
Fantastic album. Well worth the price of admission. All new material, with the exception of one bit. He does the movie trailer joke that was on his album party. Only thing that kept it from being five stars is he does some jokes that referance his last album's bits. With only having one other album I'd like to see 100 percent original material that does not lean on his other work.
awesome album!!
i've been waiting for a new Nick Swardson album for a while now, and it's finally here whoo! its hilarious, he's funny as ever. And for all those people out there who don't get the title of the album, how bout listening to his other stuff first? its a joke from his previous album.
"Seriously, Who farted?" joke...
For those complaining about the title not making sense...The "Seriously, Who farted?" joke is included in the Comedy Central special of the same name, but for some reason was cut from the cd...probably because the joke was already included on his previous cd. The supposedly "diehard" fans that are complaining should know this already.

I was at the taping of this show when I lived in Austin early this year. This cd is hilarious and will not dissapoint.