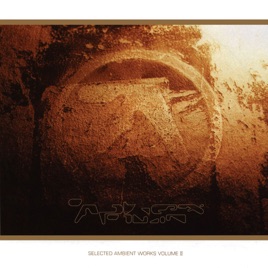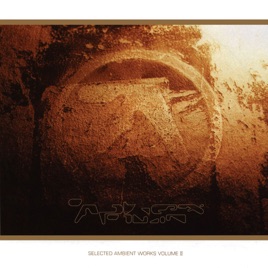 24 Songs, 2 Hours 36 Minutes
Released:

Mar 7, 1994

℗ 1994 Warp Records Limited
Ratings and Reviews
Ambient masterpiece!
How cool that iTunes finally gets to offer this classic gem from Aphex Twin. Unlike Selected Ambient Works Vol. I this collection is a musical odyssey into more subdued atmosphere that is both ethereal & deep. Much of it is very creepy, "Tassels" sounds truly alien. "Blue Calx" seems to drift in & out of a strange dream. But the album also has passages of fragile beauty like "Lichen" & "Rhubarb" that offer peaceful escapes. "Metal Grating" emphasizes the industrial. Its too bad that Richard James hasn't really returned to this type of music since because I think this is one of his strongest works. What makes good ambient music a magnificent experience is when it sounds like it could exist without the human processes or techniques that make it. In other words it seems truly timeless & surreal. You could get the feeling that what you're hearing maybe comes from deep within the earth or from within the recesses of your subconscious mind or a collective subconscious. Or maybe their remnant sounds from a civilization long gone. If you love ambient/atmospheric music (like Brian Eno or the classic Tangerine Dream albums like "Phaedra" or "Atem") then you must add this to your collection! Download it, listen to it in the dark & lose yourself!
missing the best
this album is awesome, and my favorite, buts its missing the best song, stone in focus. 10 min of meditation that"ll make your brain drool warm, glittery grey matter out your eye sockets.
The best aphex twin album
This is the only album he did that still sounds like the alien future. Seriously, its amazing. It has little to nothing to do with the kind of basic dance electronica of the era and still stands out as a landmark in ambient music. Ultimately I think this is what he will be most remembered for.