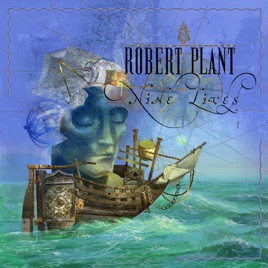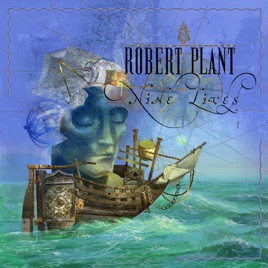 TITLE
TIME

Like I've Never Been Gone

Like I've Never Been Gone (Live In Houston, Texas, 1983)

Stranger Here...Than Over There

In the Mood (Live In Houston, 1983)

Thru' With the Two Step (Live In Houston, 1983)

Lively Up Yourself (Live In Houston, Texas, 1983)

Rockin' At Midnight (Live Bootleg Recording, Birmingham NEC, 1985)

Little By Little (2006 Remixed Long Version)

Billy's Revenge (Live Bootleg Recording, Los Angeles, CA, 1990)

Ship of Fools (Live Bootleg Recording, Amsterdam, Holland, 1993)

Tall Cool One (Live Bootleg Recording, los Angeles, CA, 1990)

Hurting Kind (I've Got My Eyes On You)

Your Ma Said You Cried In Your Sleep Last Night

Oompa (Watery Bint) [Single Version]

One Love (Single Version)

Don't Look Back (Single Version)

Memory Song (Hello Hello)

Colours of a Shade (Single Version)

Great Spirit (Acoustic Mix)

Dark Moon (Acoustic Single Version)

Funny In My Mind (I Believe I'm Fixin' to Die)

Win My Train Fare Home (If I Ever Get Lucky)

Dirt In a Hole (Previously Unissued In the United States)

Last Time I Saw Her (Remix Version)

Robert Plant & The Strange Sensation

All the Money In the World (Single Version)

Shine It All Around (Girls Remix)

Robert Plant & The Strange Sensation

Tin Pan Alley (Girls Remix)

The Enchanter (Unkle Reconstruction)
110 Songs, 8 Hours 53 Minutes
Released:

Nov 21, 2006

℗ 2006 Trolcharm Ltd., under exclusive license to Rhino Entertainment Company, a Warner Music Group company
Ratings and Reviews
Agree To Disagree
I'm not sure I agree with the iTunes reviewer's "high-fallutin'" assessment of the entire boxed set. All I know is that there were certain single tracks that captivated me when these albums were released, and that I did own at least three of them: "Pictures At Eleven", "Now And Zen" and "The Principle Of Moments." All three featured cool and elaborate videos for the singles that drove the sales and received heavy rotation on MTV: "Burning Down One Side," "Big Log", "Heaven Knows" (Robert's journey into territory not unfamiliar to Roxy Music fans) and "Far Post", which also received a big boost by being included on the WHITE NIGHTS soundtrack.

Not sure that I WOULD invest in this pricey boxed set, but like the man said, "I know what I like", and I will be buying the aforementioned tracks, plus others like the lilting "Moonlight In Samosa." It's a nice revisit for those of us who followed Plant into his solo phase in the '80's and '90's, and hopefully it will also serve as a pleasant revelation for anyone who never got to know (or made the attempt) Plant beyond the mythic and often constraining yoke of the Led Zeppelin lexicon.
Much better
I find robert solo carer more instrestin than when he was in led zeppelin..he is great musician:)
Plantations
I love Robert and almost everything he has done.Solo he has been a great joy to see in concert and with Jimmy on THE P&P tours.Walking into Clarksdale was really good and I think it could have been a springboard,like In through the outdoor could have been for ZEP.Please Robert no more bluegrass!This collection is really good and the live Ship of Fools is awesome!Tour solo or reform Zep PLEASE!No more Alison a.k.a. Yoko in my book!