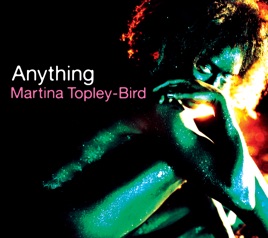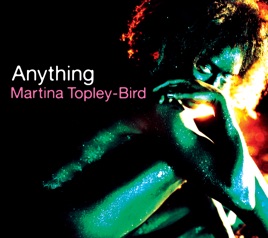 10 Songs, 38 Minutes
Released:

Jul 21, 2004

℗ 2004 Palm Pictures
Ratings and Reviews
Indigo Prophecy
No body found this cuz of that game!? Lol! I played it as a kid and just now beat again all these many years later. It sure does help to be semi-intelligent to understand this game lol instead of a kid... Well anyway here I am at 12:28 beat the game 3 min's ago. What a game. Anyway I like the song sand paper kisses from the game by her. Good stuff!
Some New, Incredible, Daring Music out of the UK
I love Martina Topley-Bird : if you like "new" (although she's been singing for a while) artists who kick out the musical box and follow their own artistic vision give her a listen. It's hard to describe the music, and then there is that singular voice that gives each song her own stamp. She's got soul, she rocks out, it's got it all. The "pop" genre that is used here to describe her music doesn't come close to what it is. Give her a listen and you'll see from the first song. Personally, I do prefer the UK version (Quixotic) but the American version is still miles beyond what it out there now.
one word: HOT
I actually have "Quixotic" (the UK version of "Anything") but it doesn't really matter which version you pick up....this album is SEXY. Martina Topley-Bird carries all the funky-fresh-creepy-catchy elements of the collaborations she did with Tricky way back in the day on Maxinquaye into the 21st century, and the result is breathtaking. I actually prefer the flow of "Quixotic," regardless of what the AMG review says, but that doesn't detract from the quality of the individual songs. Highlights are "Need One," "Anything," "Soul Food," "Sandpaper Kisses," and "Too Tough to Die." I realize that's like half the album, but seriously, track-for-track this is one of the best albums of the 2000s.

I find it astounding that this album is simultaneously so eccentric and so accessible. The songs are weird, nuanced and at times distressing but they're also incredibly catchy.

If you can get your hands on a copy of "Quixotic" I'd highly recommend it. The song "Stevie's" is KILLER and I can't believe they axed it from the US release. As a matter of fact I'm going to go listen to it right now.