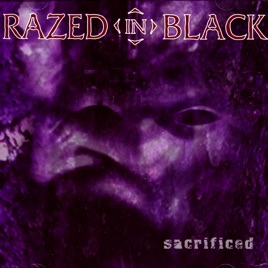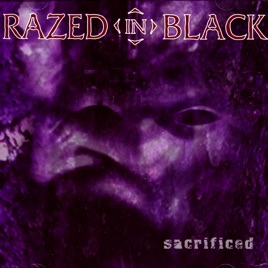 | | TITLE | | TIME |
| --- | --- | --- | --- |
| | | | |
| | | | |
| | | | |
| | | | |
| | | | |
| | | | |
| | | | |
| | | | |
| | | | |
| | | | |
| | I've Suffered Long Enough | | |
| | | | |
| | | | |
| | | | |
| | | | |
15 Songs, 1 Hour 5 Minutes
Released:

Feb 23, 1999

℗ 1999 Cleopatra Records
Ratings and Reviews
A very good cd
Razed In Black first made their appearance for me with "Oh My Goth!" The second album I bought was "Damaged". The third was Sacrificed. This makes a great contrast to the new Razed In Black and shows you how good they are in each and every evolution they follow. This album is more Drum 'N Bass and distorted guitars than it is electronica, which clearly defines the music that RiB plays as all around industrial. The production quality is so clear that it creates this shivering, cold sense that only the most emotional of music can deliver. You can define each and every song differently depending on what kind of person you are. The concept and art of this album is really something to remember, and Sacrificed is one of my favorite cds.
Come one!, Come All! The Goth - Alternative prince is here After all!
After listening to this Very Album, many, many, times countlessly over and over again, I felt it was only fair of me to write some sort of review for this truly unique studio effort. And this my children, this musicaly talent on the rise is actually dubbed, R.I.B., which I by the way think is extra cool! Razed In Black, All I think I will say for now, to try to keep this review as short as possible... If any of you individuals out there might be interested or somehow charmed to any sort of goth/industrial musical sound, (from Ministry, to, ah lets say, Nine Inch Nails) and all the way over to the very many lovers of something very new sounding in the synthetic meets Man in the MusicaL WorLD, with its sleek individualish blend of gothic temporary rock and the electronic EBM movement, (using synthiszers and a blend of sampling and so fourth), this CD is a fine induction to a new type of musical formular, Goth PoP, which I will always say Proudly And comfortably, and I know, some one or maybe many people out there, may just want to kill me for this very, none personal, view/slash...comment, and that's just it, I give it to Ya straight Kids, but I could really careless, since I am in deed an individual just like all the other music lovers around the world... But truly, this "guy" (ALA R.I.B.) is a musical talent to be watched and digested.
Sincerly Yours kids,
Too Cool to Be Dead,
Naples, FL.
WOO HOO!!!
If you don't get this album you're missing out on some awesome tunes!!!!