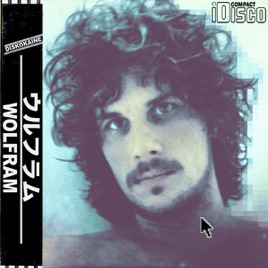 | | NASLOV | | VRIJEME |
| --- | --- | --- | --- |
| | Hold My Breath (Featuring Holy Ghost!) | | |
| | Fireworks (Featuring Hercules & Love Affair) | | |
| | Out of Control (Featuring Paul Parker) | | |
| | | | |
| | Thing Called Love (Featuring Haddaway) | | |
| | Teamgeist (Featuring Patrick Pulsinger) | | |
| | Norway (Featuring Sebastian) | | |
| | So Fine All the Time (Featuring Legowelt) | | |
| | All For You (Featuring Dr.Didi Bruckmayr (Bonus Track)) | | |
| | Hold My Breath (Sally Shapiro Version) | | |
| | | | |
Skladbe: 11, 1 Sati
Izdano:

8. tra. 2011.

℗ 2011 Diskokaine
Ocjene i osvrti
There is so much to love in this album!
Fireworks is a collaboration that was simply meant to be. It's great to hear Haddaway's voice in Thing Called Love and after a few seconds into the beauty of Pianopella + Breathless I was lost in another world...
awwwwwwwwww get it!
i wish this album stayed a lil more high energy , paul parker is amaizing to hear again..this has elimentrs of circus disco , but kinda slow for a euro disco album....check out Take it up < by Lime, now thats the energy i wish i herd more of from all these retro sounding new artists, wolfram....serve us some more energy next time....explosions, claps, percussion, energy!!!!!!!