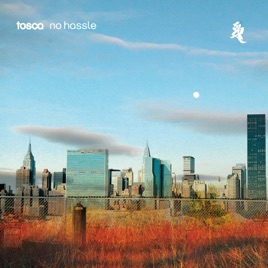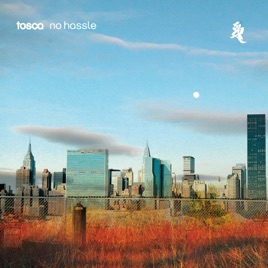 No Hassle (Bonus Track Version)
Tosca
27 Songs, 2 Hours 5 Minutes
Released:

Apr 21, 2009

℗ 2009 !K7 Records
Ratings and Reviews
Listening to this album is not a hassel
The underlying tones and pulses of Tosca's sound are still here but the style slides away from some of their more danceable releases. Instead, you will find an hour of sound waves where moods are discernible. Lead vocals are non-existent, relying more on real instruments overlaid with their signature elements. Each track carries a calming rhythm and it is truly hard to single out one track that out performs another. That's because their intent on this release is to create a musical event where the whole album flows seamlessly. It's an achieved goal. Be prepared for commitment and responsibility even if you aren't married or don't have kids. Because, you will most certainly have to dedicate a full hour of your time when listening to this one.
Great googily boogily...
Not to exceed 6000 characters trying to find the right words to describe what Tosca's latest nugget when it almost immediately synch's perfectly with your corpus callosum? Puhleeze.... How can you argue with the deepest of the groove spread they serve up 4.03 notes into the first piece...? Ya can't so don't try.... Pull out a bottle of something pinot, put the headphones on, shut the world out and let Tosca's newest specialty float you away.... It's Woolybugger guaranteed....
Perhaps Tosca's best album to date
Surprisingly, the album is more downtempo than I had anticipated -- which is a good thing for me. I really like the whole flow of this work. As an owner of ALL of Tosca's releases, this one is getting more airplay in iTunes for me than most of their other stuff. Probably one of the best albums of 2009 in this category.