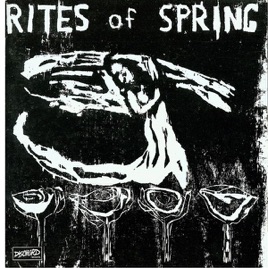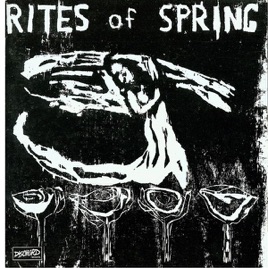 17 Songs, 52 Minutes
Released:

Jun 1, 1985

℗ 1985 Dischord
Ratings and Reviews
You Don't Already Own this Album?
One of the great bands of the early 80s DC punk scene, Rites of Spring changed and broke all the "rules" of the Punk music genre. The music was dynamic and the shows were energetic in ways never seen before. ROS abandoned the ubiquitous 1-2-1-2-1-2 drum beats, power chords, and political/social lyrics for a musical style that involved rather skilled playing, complicated chord changes, melodies, and lyrics that explored relationships and the inner self in a vocal style that was like nothing heard before. Screaming, singing, even crying were incorporated to songs that turned tough guy punks into sensitive, thoughtful outcasts that pondered the meaning of life. One of the few bands from the era that doesn't sound "dated" over 20 years later. If this album was released today, it would still sound as fresh and exciting as it did at the time. Members of the band went on to become key members of the DC musical "institution," Fugazi, among others. Buy this album now and make sure you play "Deeper than Inside" as loud as you can.
Emo, for the most part, isn't great. This is the greatest exception.
Many people are probably wondering why this is called Emo,cuz there is no whinig or synthesizers. But true Emo is not about that. It's about sometimes ,sometimes I say in this case, lush musically. So, Rites of Spring. The guitar is part Greg Ginn, and part Joe Troham, and the vocals are part Henry Rollins and part Jesse Micheals. All of This equals out into the greatest Emo album ever and one of the greatest Hardcore albums ever. Definetly recomended to anybody interested in Hardcore or Emo.
This is Roots
This is a must have for any punk / emo fan to understand the roots of the genres. Guy P. was with ROS while Ian M. was with Minor Threat -- they then came together to form Fugazi. So no, it doesn't sound exactly like Fugazi, nor does MT. But this is essential to understanding Guy's roots as he matured to co-create one of the greatest bands of all time with Fugazi. What a wonderful diversity of sounds between... 20+ years later and it still sounds fresh (albeit not uber-produced). Do yourself a favor and but it -- 17 tracks for only 9.99 can't beat that!!!