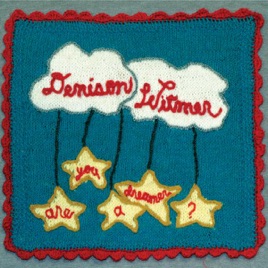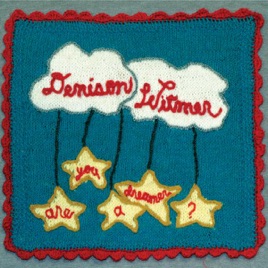 | | TITLE | | TIME |
| --- | --- | --- | --- |
| | | | |
| | | | |
| | | | |
| | | | |
| | | | |
| | California Brown and Blue | | |
| | | | |
| | | | |
| | | | |
| | Are You a Dreamer? (Acoustic Version) | | |
| | Worry All the Time (Alt Mix Version) | | |
11 Songs, 45 Minutes
Released:

Jul 25, 2006

℗ 2006 Denison Witmer
Ratings and Reviews
Pleasant, but forgettable and boring at times
One sentence could describe this album perfectly: It's pleasant, but ultimately forgettable and average folk that is largely boring. It's laid back as it's clearly intended to be, but overall it's a bit too laid back to be interesting enough to listen to. At it's weakest moments, it's essentially comatose. Maybe this proves that a sleep-themed album isn't the best idea. Much of this album sounds like the most boring of 60's folk. Picture the worst of Simon & Garfunkel and you get this idea.

It's not all bad, however. Though Denison doesn't have top shelf vocals, they're not bad either. The best moments on this album actually occur when he's harmonizing with whoever the female singer was. On those tracks, Witmer and the female singer almost sound like The Weepies.

There's only three keepers on this album and they're all 2 star quality. They are Are You a Dreamer, California and Everything But Sleep. All the rest are throwaways.