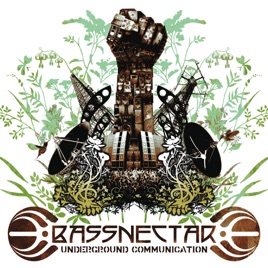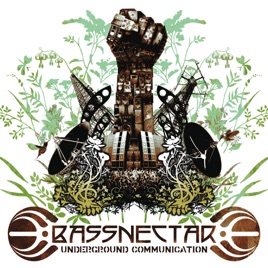 TITLE
TIME

Underground Communication

Bassnectar featuring Seasunz

Bassnectar featuring Persia

Bassnectar featuring Souleye & e Note

Bassnectar featuring Nibu

Bassnectar & J Wikid featuring Seasunz

Bassnectar featuring KristinaMaria

Bassnectar featuring Seasunz

Bassnectar featuring Persia

Impossible and Overwhelming

I Am Back (Bassnectar Remix)

Mr. Projectile

Alkher Illa Doffor (Bassnectar Remix)

Cheb i Sabbah
17 Songs, 1 Hour 19 Minutes
Released:

Apr 24, 2007

℗ 2007 Om Records
Ratings and Reviews
MindBlowingFreqBeatz (instant classic!!!)
Om has another winner in the vaults now with this new release from dj Lorin and Friends. "Underground Communication" is chock full-o-chunky beats and deliciously creepy basslines but the thing I like about this record the best is how it feels and sounds like its birthplace, San Francisco - all dirty and beautiful at the same time. And this kid Lorin, live, is sick. If you have a chance to see the chaos at a club near you I advise, run don't walk. Hear me? Buy it, Enjoy it, Spread it.....
Dope new sounds from Bassnectar...
Lovin these fresh vibes so much. I remember SC 98-01, and yes this DJ changed my life...these tracks shine. tha Bee Bop is off the hook, as is the Projectile remix...lovely...///Bassnectar creates a gorgeous, sky-high, sprawling beat-chemical groove that gets right down into you...so deeply...:)
Pure Genius!!
Hands down, one of the best EDM albums i'll ever own, Period!! Lorin AKA Bassnectar creates music that can take hold of your senses and captivate you in a way that most can only dream of. Think hip hop meets wobbling drum and bass, add a dash of glitch, and a heaping serving of throbing bass and you have an idea of what Bassnectar is about. Cop this album but get it from his or OM's website cause itunes is still incapable of downloading the songs in the proper order they are supposed to be in.