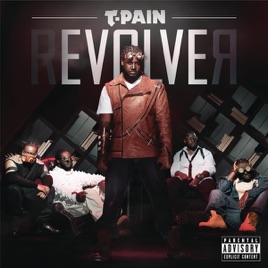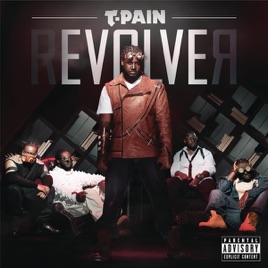 rEVOLVEr (Deluxe Version)
T-Pain
TITLE
TIME

It's Not You (It's Me) [T-Pain vs. Chuckie feat. Pitbull]

T-Pain & Chuckie

5 O'Clock (feat. Lily Allen & Wiz Khalifa)

Sho-Time (Pleasure Thang)

Look At Her Go (feat. Chris Brown)

Drowning Again (feat. One Chance)

Best Love Song (feat. Chris Brown)

Turn All the Lights On (feat. Ne-Yo)

Center of the Stage (feat. R. Kelly & Bei Maejor)

Nuthin' (feat. E-40 & Detail)
17 Songs, 1 Hour 2 Minutes
Released:

Dec 6, 2011

℗ 2011 RCA Records, a division of Sony Music Entertainment
Ratings and Reviews
Top Notch! T-pain at his best...
This cd is amazing. It has the club and party songs and it also has the slow love making songs that are expected from T-Pain. This cd is a must buy! Dont download it for free, support a man who has invented a style of music that has turned out to be a major part of music today. You cant go wrong with any of these songs!
T-Pain Revolver
Been waiting for this album for over a year and it's finally here!!!!!!
T-pain killed hip hop...with a rEVOLVEr
"I go so hard they call me go so hard" - Lil Wayne in "Bang Bang Pow Pow"
Wack lyrics, wack beats