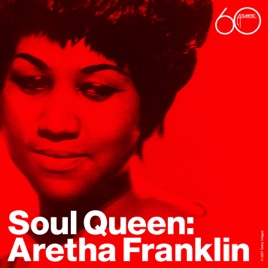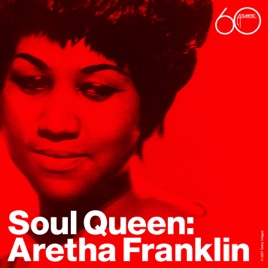 | | TITLE | | TIME |
| --- | --- | --- | --- |
| | I Never Loved a Man (The Way I Love You) | | |
| | Do Right Woman, Do Right Man | | |
| | | | |
| | | | |
| | | | |
| | | | |
| | | | |
| | Dr. Feelgood (Love Is a Serious Business) | | |
| | (You Make Me Feel Like) A Natural Woman | | |
| | | | |
| | | | |
| | | | |
| | | | |
| | Ain't Nobody Gonna Turn Me Around | | |
| | (Sweet Sweet Baby) Since You've Been Gone | | |
| | Good to Me As I Am to You | | |
| | | | |
| | | | |
| | | | |
| | | | |
| | | | |
| | | | |
| | | | |
| | The House That Jack Built | | |
| | | | |
| | Night Time Is the Right Time | | |
| | | | |
| | | | |
| | I Can't See Myself Leaving You | | |
| | | | |
| | | | |
| | | | |
| | | | |
| | | | |
| | | | |
| | | | |
| | | | |
| | | | |
| | | | |
| | | | |
| | | | |
| | Don't Play That Song (You Lied) | | |
| | Bridge Over Troubled Water | | |
| | | | |
| | | | |
| | Oh Me Oh My (I'm a Fool for You Baby) | | |
| | You're All I Need to Get By | | |
| | | | |
| | | | |
| | | | |
| | | | |
| | | | |
| | | | |
| | | | |
| | Master of Eyes (The Deepness of Your Eyes) | | |
| | | | |
| | Ain't Nothing Like the Real Thing | | |
| | | | |
| | Until You Come Back to Me (That's What I'm Gonna Do) | | |
| | | | |
60 Songs, 3 Hours 19 Minutes
Released:

Oct 29, 2007

℗ 2007 Rhino Entertainment Company, a Warner Music Group Company
Ratings and Reviews
This is the one...
60+ albums of Aretha's here on itunes, so much material, so many hours of pouring over the choices, but this is it; the authentic Aretha that we crave. More than 3 hours of the Queen, rocking, stomping, toe-tapping, coo-ing and pouring her heart out. Too many amazing cuts to mention...just buy it! Add Mockingbird from Jazz to Soul, and its complete.
One disappointing flaw.
This is a great & economical collection from Aretha's Atlantic years. Nice, if not extraordinary, sound quality, and obviously, it is awe inspiring music. Unfortunately, the track April Fool is actually just a repeat of Day Dreaming. This seems like a sloppy mistake by Apple or Rhino. I hope they fix it. Otherwise, a very nice set.
Incredible !
Very few artist have created a body of work this rich an this great. When Aretha is done, there will never be another like her. I was not born in her generation, but listening to her music over the years with my parents and grandparents, I wish I could have been. I promise you, this album should be the blueprint of how R & B music should sound and feel today. Still today, its sounds so good and so original.