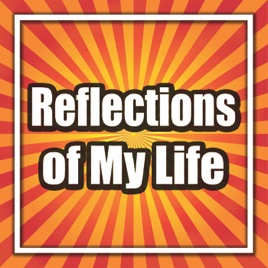 | | TITLE | | TIME |
| --- | --- | --- | --- |
| | Baby Make It Soon (Rerecorded) | | |
| | Back On the Road (Rerecorded) | | |
| | Best of My Love (Rerecorded) | | |
| | Cousin Norman (Rerecorded) | | |
| | Falling Apart At the Seams (Rerecorded) | | |
| | Good Luck to You (Rerecorded) | | |
| | Heavens Above (Rerecorded) | | |
| | | | |
| | I Listen to My Heart (Rerecorded) | | |
| | I See the Rain (Rerecorded) | | |
| | Lovin' Things (Rerecorded) | | |
| | My Little One (Rerecorded) | | |
| | Ob-La-Di, Ob-La-Da (Rerecorded) | | |
| | | | |
| | | | |
| | Reflections of My Life (Rerecorded) | | |
| | Wait for Me Mary-Anne (Rerecorded) | | |
| | What Are You Gonna Do (Rerecorded) | | |
18 Songs, 1 Hour 3 Minutes
Released:

Jan 1, 2005

℗ 2005 K-tel
Ratings and Reviews
"Reflections" ain't the original!
What happened to the original recording of "Reflections" that I had in my shopping cart? Suddenly it's grayed out and unavailable...but you can still get the unappealing RE-RECORDED version now, while supplies last!
I just wasted 6 dollars
BUYER BEWARE: This compilation should fall into the category of cover music and should not be marketed as Marmalade. To my knowledge the only original memember is the bassist in these recordings. This is not what I intended to buy. I consider this a scam because it says released in 1970.
Reflections of my life
If you are looking for the original version of "Reflections of my Life" iTunes has the album "the very best of marmalade". BUY THAT ONE & NOT THIS GARBAGE! This is NOT the original group! For this album to be named after the (original) song is an out & out deception!!!