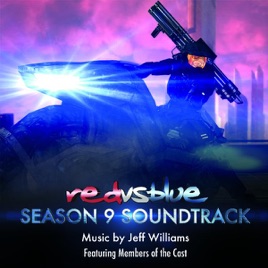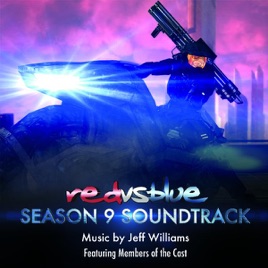 | | TITLE | | TIME |
| --- | --- | --- | --- |
| | Extraction (feat. Casey Lee Williams) | | |
| | | | |
| | The Terrible Demise of Coffee Man | | |
| | | | |
| | | | |
| | | | |
| | Pelican Cruise / Infiltration | | |
| | | | |
| | Falling Towards the Sky (feat. Lamar Hall & Casey Lee Williams) | | |
| | | | |
| | | | |
| | Jeff Williams & Steve Goldshein | | |
| | Jeff Williams & Steve Goldshein | | |
| | | | |
| | Locus Desperatus (Season 9 Trailer) | | |
| | Round One (feat. Lamar Hall) | | |
| | On Your Knees (feat. Sandy Casey & Lamar Hall) | | |
| | Donut: The Musical (feat. Dan Godwin) | | |
| | Bow Chicka Wow Wow Wow (feat. Jason Saldaña & Lamar Hall) | | |
| | Immortuous In Aeternum (From Immersion) | | |
| | The Dastardly Painter (From Rt Shorts) | | |
| | Talkin' that S**t (From Rt Shorts) [feat. Lamar Hall] | | |
| | | | |
23 Songs, 1 Hour 4 Minutes
Released:

Dec 7, 2011

℗ 2011 Jeff Williams
Ratings and Reviews
Once Again
Not only has Rooster Teeth created some of the best action scenes in film history (thank you Monty), but they have also been incredibly lucky to have the brilliantly talented Jeff Williams create another smashing soundtrack. Keeping with the fast-paced, hectic, and intense fight scenes that this season of Red vs Blue is known for, this score creates a mood and feel that would be hard to find in multi-million dollar films. Goosebumps is a very appropriate feeling while watching these episodes and 50% of that effect is from the music. Thank you Burnie and the rest of the cast and crew for doing it once again. You've created something that makes my Mondays 100000 times better. I had fun and can't wait for next season!
Do it.
Don't ask any questions. Just buy it.
Epic
I used to dislike music, then I took this album to the knee.