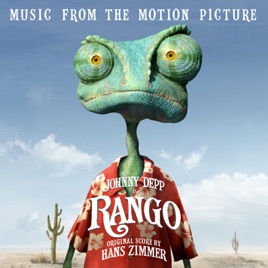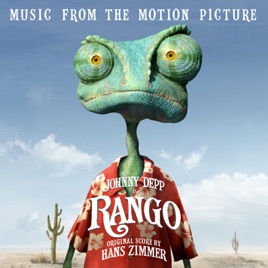 Rango (Music from the Motion Picture)
Various Artists
TITLE
TIME

Medley: It's a Metaphore / Forkboy

Hans Zimmer & Lard

Jose Hernandez, Anthony Zuniga & Robert Lopez

Medley: Bats / Rango Theme / Ride of the Valkyries / An Der Schonen Blauen Donau, OP.314

Hans Zimmer, FirstCom Music & Berlin Philharmonic

Rick Garcia & George Del Hoyo

Walk Don't Rango (feat. Arturo Sandoval)

Los Lobos
20 Songs, 34 Minutes
Released:

Feb 25, 2011

℗ 2011 Paramount Pictures, Under Exclusive License To Epitaph
Ratings and Reviews
Disappointing.
This is disappointing...some of the best music in the film (like the entire sequence where Rango makes his journey out of town and crosses the highway, passing out on the other side..) is missing. I hope they come out with a CD that includes this....it's frankly the reason i wanted to buy it.
Pretty epic score....
But come on, what else can you expect from Hans Zimmer. This score has the comic strings of his previous score for "Sherlock Holmes", mixed the sheer epicness of the "Pirates" movies. The little bits of dialogue added to some of the songs are a nice use of comic-relief to go with it. The whole soundtrack is good, but if you would get one song, I recommend the "Rango Suite". A great start for Hans, and he's going to be busy with his 9 more scores for this year. I can't wait for all of them.
Highway Crossing/Desert Scene
While Hans Zimmer scored much of Rango, that particular scene's music was written by Danny Elfman, and can be found on the soundtrack from The Kingdom titled "Finale". I was searching all over for this info, and thought I'd pass it along. Rango's a lot of fun!