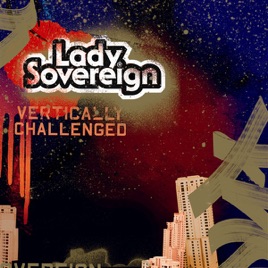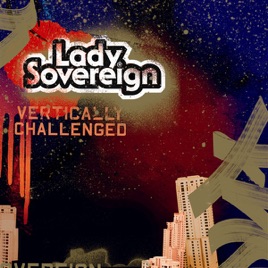 | | TITLE | | TIME |
| --- | --- | --- | --- |
| | | | |
| | | | |
| | | | |
| | Random (Menta Remix) [Featuring Riko] | | |
| | | | |
| | | | |
| | A Little Bit of Shhh (Smallstars Remix By Adrock) | | |
| | Fiddle With the Volume (Ghislain Poirier Remix) | | |
8 Songs, 36 Minutes
Released:

Nov 15, 2005

℗ 2005 Chocolate Industries
Ratings and Reviews
Blown Away!!!!
i have to be honest, I'm not really a fan of the things i have heard out of the UK grime scene. it's too repetitive with simple production that doesn't hold up after about 5 listens. This girl though, woah, she's something different. her flow is as good as any US rapper and you can understand what she's saying! The beats are better than anything in the oh so stale US hip hop scene. she's a breath of fresh air! hopefully meeting more success on these shores than her grime counterparts. I expect good things from her album.
Ch-Ching! Lady SOV is London's leading lady...
Some classify her as hip-hop (not). Others electronica (closer). The vague boundaries that surround her music really allow her and fellow London "grime" crews to bridge that hip-hop/electronica divide that other styles haven't been able to.

Grime is a dark, tuff, sub-genre of UK garage (pronounced in the UK as "garridge") -- a type of syncopated/off-beat/sped up vocal house style that itself spun off the original jungle/drum'n'bass scene. It's easier to define by listening to it than writing about it.

So what does Lady SOV sound like? For those coming from a hip-hop perspective imagine Missy Elliott revved up from a London rave, dropping crazy Cockney slang and producing intense bleeping sounds and the maddest beats of her career. Those from an electronic or drum'n'bass background, you'll hear slowed-down/minimalized UK beats, classic rave air-horns, modified hoover and wobble bass, and an MC that flows with the music (as in hip-hop) rather than randomly toasting "big up" and "massive" over hardcore beats (as in drum'n'bass).

Grime has been around for more than a few years, strictly a London thing, and its artists/producers/dj's are constantly trying to promote it as NOT just a UK reflection of American hip-hop, despite some similarities.

It definitely isn't hip-hop -- and that's what makes grime unique and essential for the future of all beat-driven music. My concern is that if grime makes strong inroads into the U.S. it's going to get Americanized, slowed-down to hip-hop tempo, using American hip-hop breakbeats instead of the choppier UK ones.

To SOV and the rest -- stay proud of your London roots and style. Don't Americanize for the $$ -- here's your opportunity to pave the future of music. This is your chance to school us Yanks, not the other way around!
Everybody get RANDOM
UK hip hop hasn't ever been this on the money! The production is completely original with nasty bass lines reminiscent of grime and nu-skool breaks. Sovereign's humour and wit crack me up everytime I listen to the record.
On "Fiddle with the Volume" SOV drops this hook.... "Abuse your speakers, lose your manners, disturb your neighbors... this one's a banger!" This much fun should be illegal!
The Beastie Boys' Adrock tosses in a remix that is straight jump up. Twisted bass keeps it movin'.