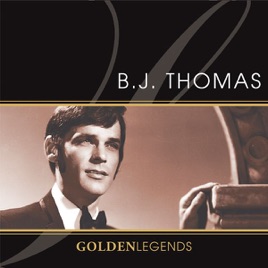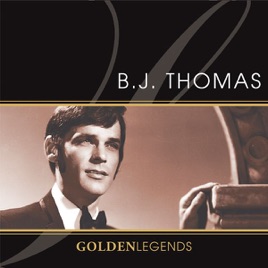 Golden Legends: B.J. Thomas (Re-Recorded Versions)
B.J. Thomas
| | TITLE | | TIME |
| --- | --- | --- | --- |
| | Raindrops Keep Falling On My Head (Re-Recorded Version) | | |
| | Another Somebody Done Somebody Wrong Song (Re-Recorded Version) | | |
| | Hooked On a Feeling (Re-Recorded Version) | | |
| | I Just Can't Help Believin' (Re-Recorded Version) | | |
| | No Love At All (Re-Recorded Version) | | |
| | Rock & Roll Lullaby (Re-Recorded Version) | | |
| | I'm So Lonesome I Could Cry (Re-Recorded Version) | | |
| | What's Forever for (Re-Recorded Version) | | |
| | Best Thing That Ever Happened to Me (Re-Recorded Version) | | |
| | Ballyhoo Days (Re-Recorded Version) | | |
| | Back Against the Wall (Re-Recorded Version) | | |
| | No Other Baby (Re-Recorded Version) | | |
| | Call It a Mountain (Re-Recorded Version) | | |
| | To Be Loved (Re-Recorded Version) | | |
14 Songs, 48 Minutes
Released:

Dec 20, 2005

℗ 2005 Madacy Special Products
Ratings and Reviews
Original Music Recording? I think so!
I played the other available B.J. Thomas recordings of "Raindrops Keep Falling on My Head" and they seemed phony. This one sounded right and so I purchased it. After several listens, I am pretty sure it is the original recording that I have been looking for! After being duped a couple of times on iTunes (e.g., Here Comes That Rainy Day Feeling by the Fortunes), I have developed a good ear for that sort of thing. If this is not the original recording, it's really, really close -- much better than the other available recordings on iTunes.
Sounds Better Than "Re-Recorded" Versions
This album seems to have the best sounding BJ Thomas recordings. The song titles say these are 're-recorded' versions; however, these are the most authentic sounding versions I have heard available on iTunes.
Unfortunately...
While there are a few original recordings on this CD, most of these songs are *sigh* re-recordings. Case in point, "Another Somebody Done Somebody Wrong Song". I have this on a 45 and have been trying for over a year to find the original version on iTunes; I can say for sure that this is *not* the original recording. When I find something that sounds like the original recording, I don't buy it because the rest of *that* album is re-recordings. Since I know it's possible for them to combine the two, I'll have to take another listen. But all I can say about the original recording of "ASDSWS" is, this ain't it! :-)